More articles Monday 17 August 2015 8:20am
Ali Smith Warns Against Closure of Public Libraries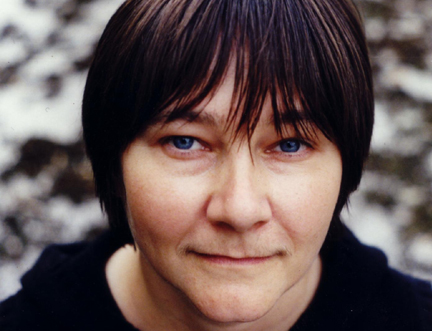 Download PDF
SCOTS author Ali Smith warned that the axing of public libraries by local authorities threatened the "democracy of reading" and would have an impact on the next generation of writers. She voiced her fears at the Edinburgh International Book Festival, where she was talking about her new novel How To Be Both.
The importance of the libraries in British literature forms a running theme of her next work, Public Libraries and Other Stories, a collection of her short stories due out in November. She said: "I've given the stories a spine, whereby, in the three or four weeks that I was pulling them together and editing the book, I asked everybody I met to tell me something about their public library experiences in their lives and what they thought about the closures that have been happening in this country to public libraries.
"In the space of me doing that, asking, 28 libraries closed. In the space of me writing those stories [in the book], seven years, a thousand public libraries closed."
Smith said that the withdrawal of public funding was "happening under the radar" and that the results would be profound: "It's very important we all think about it, because councils who have had the draconian effect of the cuts on them don't like to say libraries are closing, they like to say that they are becoming 'community libraries'. That means nobody gets paid to look after them and it does mean that in the end they will fall apart."
She said that public libraries represented a "furiously important tradition" within Britain of "democracy of reading and democracy of space", and that in talking to writers about the significance of public libraries to them, she said that "everybody I asked said 'Oh my god, the library made me'."
The targeting of public libraries by local authorities seeking to make budget cuts has caused a public backlash, with grassroots protest groups springing up against them. Local authorities have a legal obligation to provide a "comprehensive and efficient library service" - a legal obligation under the 1964 Public Libraries and Museums Act, which also prohibits charging for book loans. While some councils have suggested that library services can be run by volunteers, campaigners have said that this does not take account of the professional and ethical standards to which professional librarians must adhere.
Ms Smith stressed how important literature was in personal development. She said: "We know that books make us. We know that they are the things that pull us together, we know that they are things that give us life and understanding and knowledge."
During her appearance at the festival, the writer also talked about the inspiration and challenges behind writing How To Be Both, which has been critically acclaimed for its testing the boundaries of the literary form. Written in two parts, both ostensibly represent Part One, but are randomly bound with sections in either order, creating a dual-narrative. One of the interconnected stories focuses on a teenage girl called George who struggles to make sense of her mother's sudden death with her younger brother and her emotionally disconnected father. The other is about an Italian renaissance artist, Francesco del Cossa, a real-life figure of whom little is known, but who was responsible for a series of frescoes in the Palazzo Schifanoia in Ferrara, Italy.
Smith said that though the book was written in "a swivel-able form" where neither past nor present held pre-eminence, she had to resist efforts by some to dictate a set order.
"Lots of publishers have wanted me to publish it one way," she said. "America particularly wanted it with George at the front, they think it's easier, and I just said no. This book was written, from its genesis to be able to be two things."
Smith also said the she planned that her next four book would come together to form a single larger novel.
-ends-
More articles