More articles Tuesday 20 October 2015 9:00am
Award-winning Children's Author Elizabeth Laird to Speak at Edinburgh International Book Festival Event this November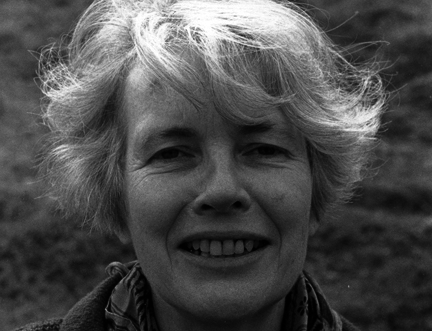 Download PDF
Organisers of the Edinburgh International Book Festival today announced that Elizabeth Laird, the UK's nominated author for the 2016 Hans Christian Andersen Award, will be speaking in Edinburgh on Sunday 22 November. Laird, whose experiences in living and travelling all over the world have strongly influenced her writing for adults with such books as The Lure of the Honey Bird: The Storytellers of Ethiopia as well as for children with The Fastest Boy in the World, and her latest fiction Dindy and the Elephant, will be in discussion with author, translator, critic and editor of The Oxford Companion to Children's Literature, Daniel Hahn. The event, presented in partnership with The International Board on Books for Young People UK (IBBY UK), is part of the Edinburgh International Book Festival's Booked! Programme which is supported by players of People's Postcode Lottery. Laird and Hahn will explore writing, work in translation, the migration of stories and the lasting legacy of Hans Christian Andersen in a discussion suitable for adults, young adults and teenagers.
Elizabeth Laird has written over 30 books for children and young adults, has been shortlisted five times for the CILIP Carnegie Medal, as well as every other major children's book award, and her work has been translated into over 15 languages. Born in New Zealand of Scottish parents, on leaving university Laird lived and taught for some time in Addis Ababa, where she fell in love with Ethiopia's stunning landscapes and people. Since her first trip to the country in her early twenties, Laird has travelled extensively all over Ethiopia (and indeed the world). In between her travels in Ethiopia, Malaysia and India, Laird also lived for some time in Lebanon, Iraq and Austria with her husband and two sons.
The Hans Christian Andersen Award is the highest international recognition given to an author and an illustrator of children's books. Every other year IBBY presents the Andersen Award to a living author and illustrator whose complete works have made a lasting contribution to children's literature. The selection criteria include the aesthetic and literary qualities of writing and illustrating as well as the ability to see things from the child's point of view and the ability to stretch the child's curiosity and imagination. The winners will be chosen from writers and illustrators nominated from 28 countries around the world and announced at the IBBY Press Conference at the Bologna Children's Book Fair on 4 April 2016. The UK's nominated illustrator for 2016 is Children's Laureate, Chris Riddell.
Janet Smyth, Director of the Children's and Education Programme at the Edinburgh International Book Festival said, "It is very exciting to have Elizabeth Laird and Daniel Hahn joining us in Edinburgh to explore the world of stories and how they have travelled and adapted through time. In our increasingly culturally diverse society, understanding tales from other lands is a vital part of understanding those cultures and heritages, something Hans Christian Andersen recognised as he used traditional tales to form the wonderful stories we all know and love."
Pam Dix, chair of IBBY UK, said, "IBBY UK is delighted and proud to nominate Elizabeth for this major award. Her work consistently embodies IBBY's aims of promoting international understanding through children's literature and of celebrating diversity in the widest possible sense."
Clara Govier, Head of Charities at People's Postcode Lottery said: "We are delighted that players of People's Postcode Lottery have been able to continue to support the work of the Edinburgh International Book Festival which has seen people across Scotland have increased access to literature."
Once Upon a Time with Elizabeth Laird and Daniel Hahn will take place at Assembly Roxy in Edinburgh on Sunday 22 November at 3.00pm. Tickets: £10 full price, £8 concessions plus a special student price of £5 (limited number of these tickets available) are on sale now at www.edbookfest.co.uk or through the Box Office on 0845 373 5888.
Booked! is a wide-ranging programme of literature events, supported by players of People's Postcode Lottery, in which the Edinburgh International Book Festival provides unique access to authors and live literature events in intimate surroundings, instilling a love of books and an enjoyment of reading for all levels of ability, all ages and all communities. The Edinburgh International Book Festival is the largest public celebration of the written word in the world, with 800 authors from 55 different countries appearing in around 750 events every August. The 2016 Festival runs from 13 - 29 August and the Booked! programme of events will run year round.
More articles