More articles Thursday 20 June 2013 12:00pm
Book Festival Celebrates Graphic Novels with Stripped - Graphic Novels and Comics Laid Bare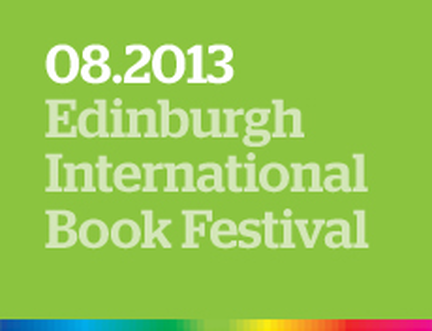 Download PDF
Superheroes, comic book characters and even Don Quixote swoop into Charlotte Square Gardens this August as the Edinburgh International Book Festival celebrates comics, graphic novels and the people who create them in Stripped, a major new strand for 2013. With the focus on the final weekend, over forty events lay bare the incredible scope of comics and graphic novels being produced today, giving audiences a fantastic opportunity to meet the writers and artists behind this surprising, witty and insightful literary form.
Featuring literary graphic novels and memoirs, sci-fi and fantasy as well as hands-on workshops and debates in both the adult and children's programmes, Stripped is supported by the Scottish Government's Edinburgh Festivals Expo Fund. Events explore the rich heritage of comics alongside the contemporary renaissance of graphic novels, taking in some of Scotland's many international success stories along the way. Appealing to readers aged 3 to 103, at curious newcomers as well as diehard fans, Stripped offers an array of unmissable events. Talks, translations, drawing and reading workshops run alongside the inaugural 9th Art Award for the world's finest English language graphic novel, an exhibition of comic art and a Mini Comic Fair, which showcases work from independent comic creators in Scotland.
From the legendary crusader Grant Morrison to the young avenger Kieron Gillen; from the dark dreams of Neil Gaiman to the washed-up world of Robbie Morrison, Stripped reveals new landscapes as well as exploring comic strips with Posy Simmonds and Tom Gauld and introducing graphic interpretations of literary classics and best-selling novels. The strand celebrates the creative genius of British comics with Bryan Talbot, Glyn Dillon and the Etherington Brothers and looks at the role of culture and politics through the sleepy streets of Jon McNaught, the graphic reportage of Joe Sacco and the American suburbia of Chris Ware.
The Book Festival has commissioned a brand new graphic novel, edited by Scottish author Denise Mina, who also discusses her graphic treatment of Stieg Larsson's Girl with the Dragon Tattoo. The Stripped graphic novel, published in partnership with Glasgow-based Freight Books, will be launched at the Book Festival in 2014.
Nick Barley, Director of the Edinburgh International Book Festival, said 'The Book Festival has long championed graphic novels, and we have taken this opportunity to bring together some of the world's foremost graphic writers and illustrators in Charlotte Square Gardens. Stripped gives this wonderful literary artform the recognition it so justly deserves and is an exciting element of our programme in this, our 30th year.'
Fiona Hyslop, Cabinet Secretary for Culture and External Affairs, said: 'Stripped celebrates Scotland's excellent reputation for publishing and our rich literary history, encouraging visitors from Scotland and around the world to experience the work of an array of graphic novelists and illustrators, including several of Scotland's own exceptionally talented artists. It is the Scottish Government's job to create and nurture the conditions in which artists can develop and where culture can thrive, and to encourage our people to access, participate in and learn a love of the arts. Supporting Stripped through the Expo Fund will help us to achieve exactly that.'
The Edinburgh International Book Festival runs from Saturday 10 August to Monday 26 August 2013
More articles