More articles Thursday 19 July 2012 1:00pm
Book Festival puts Scottish Independence high on the agenda with Brown and Darling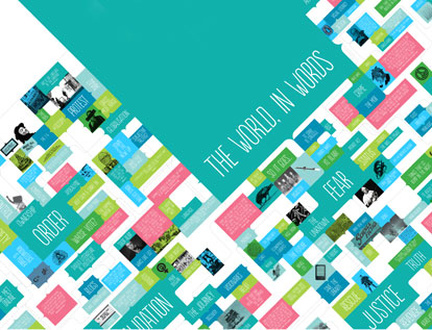 Download PDF
Former British Prime Minister Gordon Brown will make his first public speech on the issue of Scottish independence at an event at the Edinburgh International Book Festival next month.
Speaking from the Scottish capital, Brown will outline his views on the future of Scotland, during the Donald Dewar Lecture supported by the National Library of Scotland on Monday 13 August at 4.30pm. The event will be the first time Brown has spoken publicly on the issue, and follows the launch of the Better Together campaign headed up by former Chancellor Alastair Darling, who is also appearing at the Book Festival on Friday 24 August at 8.00pm
In a joint discussion former First Minister Henry McLeish will argue for greater devolution within the Union, whilst Paul Henderson Scott, a veteran of the Scottish National Party, will call for independence as he believes the advantages are too great to be ignored. (Sunday 12 August 12.00pm).
The Book Festival will also play host to a three-part debate series titled Rethinking the Union, taking place over three nights and featuring commentators such as Tony Benn, David Lammy, Alan Bissett, Stephen Tierney and Andrew Wilson.
As the independence campaign gathers pace, David Torrance, author of Salmond Against the Odds, will examine the SNP's oratory power in a history of Great Scottish Speeches, whilst Sam Leith will look at the power of political rhetoric from Aristotle to Obama.
Other political events at the Book Festival will see Roy Hattersley argue for the reintroduction of ideology to mainstream politics, Tam Dalyell revisit the Falklands as the dispute with Argentina flares up again, and Paddy Ashdown calls for a new perspective and fresh reform of political life in the wake of Leveson and Libor fixing.
Having polled high in the recent council elections, some say the Labour Party are back on the up. Polly Toynbee and Gerry Hassan will debate the next move for Labour in an event with Gavin Esler. As clouds continue to gather over the Eurozone, the future of the European Project will be under scrutiny from David Ellwood, Matthias Politycki and José Rodrigues dos Santos in the event Rethinking Europe.
First Minister of Scotland Alex Salmond will discuss a life beyond politics with Man Booker Prize winning novelist Ian McEwan. Former Labour Environment Minister Michael Meacher will tackle the very notion of existence with his latest book Destination of the Species, whilst another former Labour minister, now acclaimed diarist, Chris Mullin returns to the Book Festival to argue that, contrary to popular belief, politics is an honourable profession.
More articles