More articles Thursday 20 August 2015 4:00pm
Cold War Spies "Saviours of the World" Author Tells Edinburgh International Book Festival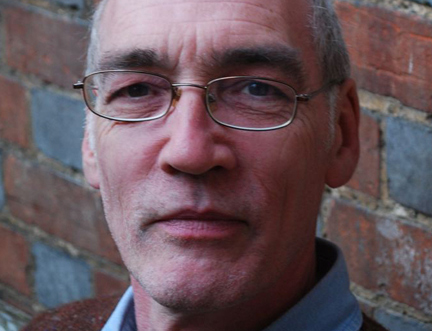 Download PDF
Cold War spies who handed the secrets of the US atom bombs to the Soviets may come to be looked on as "the saviours of the world", an audience was told at the Edinburgh International Book Festival. The claim was made by author Iain Pears, author of the critically-acclaimed thriller Arcadia, in discussion with writer Simon Mawer about the spy novel genre.
He said that the likes of British physicist Klaus Fuchs, who handed the US's nuclear secrets to the Soviets, were pivotal in stopping America using the bomb post-World War II. Pears said: "I've been reading books on American strategic policy in the late 40s and 50s. People like Fuchs thought that if you gave the bomb to the Soviets, it meant that the Americans would not use it, and I think they were probably right. From reading this stuff, if the Soviet Union had not had the bomb, there was an awful higher chance that the US would have used it in somewhere like Korea and [elsewhere] later on. It may well be that they are the saviours of the world."
Mawer, author of the war time historical novels The Girl Who Fell from the Sky and Tightrope, agreed. He said: "I have very early memories of Fuchs [being portrayed] as a traitor, but he was undoubtedly acting in what he perceived to be moral terms. A lot of people working on the Manhattan Project in Los Alamos, a lot of the scientists, thought that the nuclear secrets should be shared. I think now finally we've got to the point where we can look back objectively and see that these people thought they were acting out of what they perceived as decency but were traitors at the time."
German-born Fuchs, who had a key role in the development of the atom bomb, was convicted by a British court of espionage in 1950 and served nine years in prison.
Discussing the rehabilitation of the spy thriller, the two authors agreed that John le Carré's work had suffered unfairly in the past because it was considered by critics as 'just' genre novels. Mawer said; "It now seems absolutely absurd that le Carré's novel The Spy Who Came in from the Cold did not win the Booker Prize. We're talking about a book of that quality, The Perfect Spy as well."
Pears added that the impact of le Carré's work was an "extraordinary phenomenon". "For years he was written off as 'just a genre writer' and nobody took him really seriously," he said. But now you realise he has imprinted his vision on that period so thoroughly - the early 1960s, dark London streets - that's le Carré's vision."
-ends-
More articles