More articles Monday 24 August 2015 6:50pm
Dementia Discussed as part of Staying Well Strand at Edinburgh International Book Festival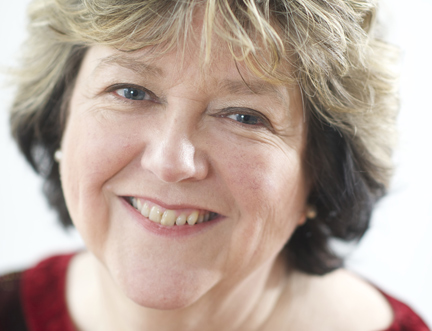 Download PDF
LIVING and coping with the challenges of dementia was the focus of discussion for a leading academic on the condition, June Andrews. Andrews, Professor of Dementia Studies at the Dementia Services Development Centre at the University of Stirling, explained to a sold-out audience at the Edinburgh International Book Festival how, through proper care and support, people with dementia could be helped to live full and independent lives for as long as possible.
Discussing her book, 'Dementia: The One Stop Guide', Andrews stressed that maintaining a sufferer's physical health was key to helping minimise symptoms of the age-related version of the condition.
"If you keep your vascular health up, it's starting to appear [that this will] make a real difference," she said. "It's about not smoking; it's about good diet and exercise."
She also stressed the key importance of maintaining hydration levels for people with dementia, particularly during hospital stays, stating that if they become dehydrated it can exacerbate symptoms. Andrews said that there was also a risk that dementia sufferers going to hospital can be the "start of a slippery slope" for their condition. They can lose their sense of independence which can make it impossible for them to regain their previous level of function.
She explained: "It used to be that we thought the research was saying: 'poor June, her family didn't realise how bad she was until she got to hospital and they saw that she wasn't coping. In fact what the research says now that it wasn't 'poor old June', it was 'feisty old June'. She was a person doing quite well, but the hospital turned her into a person who couldn't cope."
But Andrews said that this was not a criticism of the NHS: "Hospitals are very good at doing what they're good at, but what they are not good at is caring for someone with dementia who has got another problem."
When it comes to people detecting the symptoms of dementia in themselves, Andrews said that it came down to self-awareness. "What happens is that sometimes people will realise that they have a problem and no one else will believe them," she explained. "But as we get older sometimes we get less able at things that we used to be able to do. So, it's not just being as fast as you used to be that's significant, it's if you completely forget it. If you used to be able to manage your mobile phone or to reprogram your DVD player and now you can't, that's when you need to speak to somebody, when you're losing capacity."
She gave reassurance though that many people, as they get older, suffer forgetfulness known as 'mild cognitive impairment'. This, she said, could be caused by any number of factors, from depression and bereavement to the start of the menopause, but that it did not follow that this would turn into dementia.
This event was supported by The Open University.
-ends-
More articles