More articles Monday 27 June 2011 1:00pm
Edinburgh International Book Festival experiences unprecedented demand for tickets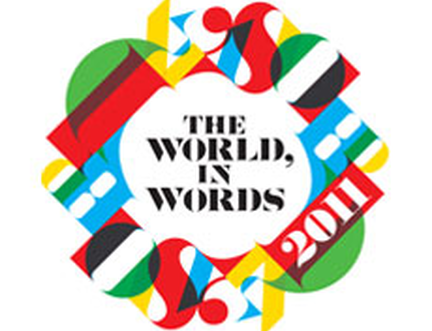 Download PDF
The Edinburgh International Book Festival has once again experienced an unprecedented demand for tickets with over 300,000 hits on the on-line booking system and 25,000 telephone calls to the Box Office within the first hour of opening – twice as many as in 2010. 230 people were queuing outside the specially created Box Office at the EICC this morning when the doors opened, the first of whom arrived at 3.00am. Book Festival staff reported that the extraordinary level of demand was causing a long wait for customers on all booking channels, but that problems experienced on the website in the early stages of booking were being resolved.

David Bird of Pathhead was first in the queue at the EICC and successfully booked tickets for 18 events, including Bettany Hughes, A C Grayling and Ian Rankin. The first event in the Adult Programme to sell out was the Debate: The End of the Union and was quickly followed by Charlie & Lola, Martin Sixsmith, Caitlin Moran, Sarah Brown, Simon Callow, Tam Dalyell with James Naughtie and several of the free Bookbugs events for young children.

Nick Barley, Director of the Edinburgh International Book Festival, said "It is enormously gratifying that literary stars and unknown authors from Scotland and further afield are able to attract such extraordinary interest. Having invested a significant amount of time, staff and financial resource to develop a system to handle the demand we were disappointed that some customers had a frustrating experience on the website at the start of the day. We worked hard to resolve these issues, and did see high volumes of sales across the programme – online, on the phone and at the EICC. We are now looking forward to another vibrant Festival in Charlotte Square Gardens in August."

The one-off events at the Edinburgh International Book Festival provide audiences with a unique opportunity to engage in participative, intimate encounters with some of the world's leading writers and thinkers as well as emerging authors. The combination of low ticket prices, limited availability and a world-renowned programme has in recent years generated a high demand for tickets on the first day of sales. Organisers pointed out that with over 750 events and 800 authors appearing at the Festival, there were still plenty of tickets available to a wide range of high-quality events.

The Box Office moves to The Hub on Castlehill tomorrow, Monday 27 June, until Thursday 11 August and is open Monday to Saturday from 10.00am to 5.00pm. Tickets may also be booked online – www.edbookfest.co.uk - or by phone 0845 373 5888. Phone lines are open Monday to Saturday, 10.00am to 5.00pm.

More articles