More articles Sunday 14 August 2011 6:00pm
Edinburgh International Book Festival Launches New Web App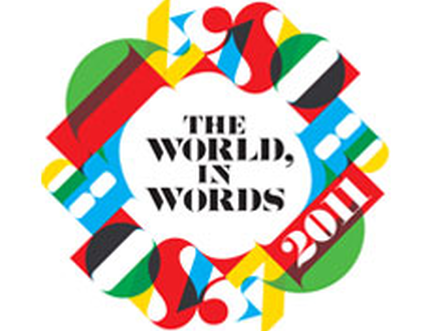 Download PDF
The Edinburgh International Book Festival launched a new web app this weekend enabling audiences to browse the programme, find out more about authors appearing at the Festival and book tickets – all from their mobile phone.
The new mobile site which is available at http://m.edbookfest.co.uk allows users to find out more about authors, the books they will be speaking about at the Festival as well as their back catalogue, and also search related articles from The Guardian, the Book Festival's media partner. Customers can book tickets to the events, check whether the books are available from the Book Festival's own on site bookshops and buy e-books.
James Newbery, an independent developer based in Edinburgh, conceived and built a prototype for the site in 24 hours at Culture Hack Scotland in May. His efforts won him the "Most Useful" award and a subsequent commission to work with the Book Festival team and develop a fully functional application. The site makes extensive use of open source technologies, and the Book Festival have in turn made the source code of their own application freely available to other developers. The hope is that the project will provide a useful building block for similar applications from other festivals and cultural events in Edinburgh and further afield.
Andrew Coulton, Administrative Director, said "This is a major new innovation for the Book Festival, and by designing it as a web app - usable on any smartphone - we are making it as accessible as possible for our audiences. It's great to see such concrete results from the Edinburgh Festivals Innovation Lab and Culture Hack Scotland already making a real difference to the Book Festival experience for our customers. It's a brilliant example of what open innovation can achieve, and we look forward to seeing how others build on the work we've begun."
The Edinburgh International Book Festival opened on Saturday morning with an event celebrating the life and work of Alasdair Gray. Over 25,000 visitors enjoyed the events, bookshops and cafes in Charlotte Square Gardens over the weekend, and the Book Festival is set for a busy fortnight to come. Ticket sales have been strong, on a par with 2011, and sell out events over the first weekend included Simon Stephenson, Bettany Hughes, Sarah Brown, Darian Leader and Caitlin Moran. Tickets are still available for a wide range of events including Sebastian Barry, Ben Okri, Sapphire, Carol Ann Duffy, Steve Backshall and Kristin Hersh.
The Edinburgh International Book Festival runs until Monday 29 August. Full details of the programme, and tickets, can be found at www.edbookfest.co.uk – or of course on the new mobile web app on http://m.edbookfest.co.uk.
More articles