More articles Thursday 21 June 2012 12:00pm
Edinburgh International Book Festival's RBS Children's Programme explores everything from aliens to zombies, Doctor Who to dyslexia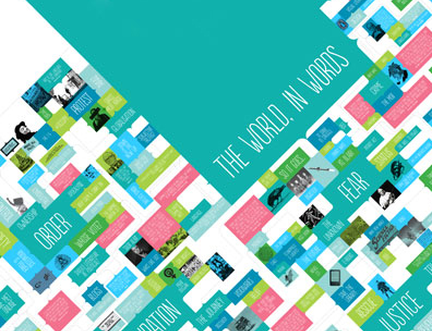 Download PDF
The RBS Children's Programme at the Edinburgh International Book Festival is set to delight young audiences again this August with appearances from some of today's best-loved children's authors.

Britain's Got Talent judge and star of Little Britain, David Walliams will delight fans with his new book Gangsta Granny, whilst crime writer Val McDermid will present her first book for children My Granny is a Pirate. Mackenzie Crook, perhaps best known as Gareth from The Office, will discuss his new children's book, The Windvale Sprites, and BBC Radio 2 DJ Simon Mayo will bring his new book for young readers, Itch, featuring an accident prone, science obsessed 14-year old.

Other festival favourites include Children's Laureate Julia Donaldson, Michael Morpurgo, Cathy Cassidy, Andy Stanton, Catherine Rayner, Cressida Cowell, Theresa Breslin, Steve Cole, and Jacqueline Wilson who will offer an exclusive sneak peek at her new book Four Children and It. Young readers will get the chance to hear all about the new BBC Doctor Who book Dark Horizons, written by J T Colgan (aka best-selling author Jenny Colgan) as well as take a ride through The Shire to celebrate 75 years of the Hobbit with Lynn Whitaker, Chair of the Tolkien Society.

Janet Smyth, Children & Education Programme Director said, "This year's programme reflects the vibrancy of the contemporary world of writing for children and young adults. There are book events for babies through to teens incorporating everything from ballet to song writing, severed limbs to magic tricks. Our 250 writers are incredibly diverse, covering all genres and ranging from well established authors and household names to debut writers and illustrators."

Several leading authors will be launching the final books of popular series at the Festival including Eoin Colfer's last Artemis Fowl novel and Chris Bradford with the final challenge for the Young Samurai, whilst Darren Shan leaves behind vampires and offers an exclusive peek at Zom-B, the first book in his brand new series.

Presenter of BBC Reporting Scotland, Sally Magnusson, will speak about her first children's book, Horace and the Haggis Hunter, a tale of a refugee haggis running from an evil haggis-hunter and finding safety amongst the kind animals of Acre Valley.

Hugely successful children's author Vivian French will act as a Guest Selector this year, with a series of events that excite, challenge and stimulate young readers under the banner of The Power of Words Through Play. Vivian will showcase her new series The Buttons Family; fuse together storytelling and song, as well as chairing a discussion on dyslexia.

Vivian French said, "I want to reach out to the children who, for many reasons, find reading hard or alien. If they can only see themselves as authors, alongside the authors they know and love, I believe they will feel empowered to go on to read with real passion."

The Book Festival's Illustrator in Residence for 2012 will be Chris Riddell, who will be hosting master classes and workshops for both adults and children and collaborating on live art with Paul Stewart and Neil Gaiman. Riddell is perhaps best known as the co-writer and illustrator of The Edge Chronicles and has also drawn political cartoons for The Economist and The Observer newspapers.

Chris Riddell said, "Illustrating is about responding to a text and attempting to enhance the reading experience in a sympathetic but compelling way. I am fascinated by the book as an object, particularly in this age of the e-reader and am interested in how illustration can add to the pleasure of reading."

International children's authors visiting the Book Festival include three of Australia's leading writers, Shaun Tan, Garth Nix and Margo Lanagan, as well as Alyxandra Harvey from Canada and Kathryn Erskine from the USA.

More articles