More articles Thursday 20 June 2013 12:00pm
Explosion of children's literature reflected at Edinburgh International Book Festival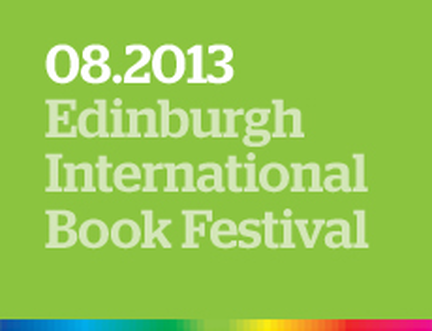 Download PDF
From the very first event in 1983 children's books and writers have been at the heart of The Edinburgh International Book Festival. In this, its 30th year, the Baillie Gifford Children's Programme offers over 200 events for all ages from toddler to teenager. The programme for the younger audience celebrates the incredible proliferation of children's books and young adult writing over the last 30 years as well as looking forward to some of the new, up and coming writers.
Janet Smyth, Children and Education Programme Director, said 'There is an extraordinary breadth and variety in writing for children and young adults today and we are offering events for children, families, teenagers and young adults. The programme reflects the innovative and democratic nature of children's writing, encompassing illustrated books, graphic novels, comics and e-books as well as novels, poetry and even writing for stage and screen.'
Smyth invited Neil Gaiman to chair a series of events exploring the reshaping of modern fantasy. Gaiman also chats to Vicky Featherstone, Artistic Director of the Royal Court, about his latest story and offers a sneak preview of his new book published in September. Barroux, the popular French illustrator and writer, presents his delightful picture books as the Book Festival's 2013 Artist in Residence, leading a series of drawing workshops.
Illustrated books play a large part in this year's offering, with artists Tony Ross, Rebecca Cobb who has worked with Julia Donaldson on her new book, Cat Rayner and Petr Horáček all offering insights into their work. Two drawing workshops feature as part of the Stripped programme: Emma Vieceli, leading comic artist for the popular Manga Shakespeare series, uncovers the process of illustrating a graphic novel and Sonia Martinez comes from Australia to give her audience the opportunity to create their very own caped crusader. Stripped offers a range of events running across the adult and children's programme featuring talks and translations as well as reading and drawing workshops looking at the enormous variety of graphic novels and comics available today.
The recently appointed Children's Laureate, Malorie Blackman, introduces her new novel and Judith Kerr, who has just published a lavishly extravagant illustrated retrospective in celebration of her 90th birthday, discusses her life. Mairi Hedderwick talks about her most famous character, Katie Morag, who is almost 30 and set to hit the small screen in the autumn, while Joan Lingard, who has attended every single Book Festival in Charlotte Square Gardens since 1983, looks back over her extraordinary career.
Adam Gidwitz and Sam Gayton bring their second novels to Edinburgh and discuss how they were inspired by classic fairy tales and Festival favourites Darren Shan and Charlie Higson return with their new Zombie tales. Damien M Love and Andrew Jamieson are also looking to the future with their novels which are both only published as e-books. BBC Radio 2 presenter Simon Mayo returns to Charlotte Square Gardens with the sequel to his bestselling debut novel, and journalist and broadcaster Dawn O'Porter brings her debut novel taking an unflinching and humourous look at the intensity of female relationships.
The Baillie Gifford Schools Programme offers over 70 events for all age of school pupil from P1 to S6. Everything from drawing workshops to stage adaptations to the physics of superheroes will be explored. Taking part are established names including Tim Bowler, Karen McCombie and Sophie McKenzie and debut authors such as Sarah Mussi and Jane Casey. There are football stories, Norse myths, thrillers and fantasy. Stories that explore family life, relationships and reality as well as stories set in the past, the future and other worlds.
Baillie Gifford Partner, Nick Thomas, said 'We are proud to be deepening our relationship with The Edinburgh International Book Festival. As one of the world's leading literary events, the Festival continues to attract a wonderful variety of authors to suit all ages and interests, and we are particularly pleased to support its valuable work to encourage reading among the next generation.'
Running in tandem with the Schools events are the Book Festival's extensive outreach programme. This year the Festival is working with Fife, Falkirk, Inverclyde, Morayshire, East Renfrewshire and Edinburgh City Libraries and the Borders Book Festival to take authors to libraries, theatres and schools who are unable to participate in Charlotte Square Gardens. The work with schools is enhanced by the partnership with ScottishPower and their SwapShop and Story Generator projects that encourage both reading and creative writing by Scottish school pupils. This is the fifth year that SwapShop has been operating and to celebrate there will be 5 winners and 5 outreach events this Autumn.
More articles