More articles Saturday 22 August 2015 6:50pm
F Scott Fitzgerald Discussed at Edinburgh International Book Festival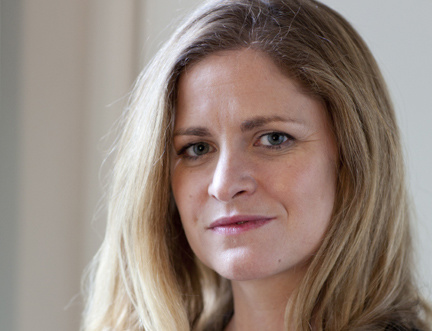 Download PDF
F Scott Fitzgerald's Hollywood swansong and the burdens of writing a historical novel were among the subjects discussed by US authors Liza Klaussmann and Stewart O'Nan at the Edinburgh International Book Festival.
Both writers have taken the life on the Golden Age's great chronicler. Klaussmann's book Villa America, focuses on the life of Gerald and Sara Wiborg, a wealthy US ex-pat couple, the author's inspiration for the couple in Tender is Night and whom Fitzgerald and his wife Zelda were summer guests of. O'Nan takes the author's final days as the focus of his novel, West of Sunset, with Zelda now in a North Carolina asylum, while he struggled to reclaim his past glories in Hollywood.
For O'Nan, key to his novel was correcting misperceptions about Fitzgerald's final days as a dissolute drunk who neglected his writing while working in Hollywood, and that he managed to clear himself of debts through scriptwriting. O'Nan said that the combination of Fitzgerald and Hollywood at its most glamorous was irresistible. "I thought here's Golden Age Hollywood, the studio system is at its peak, 1937 to 1940, and Fitzgerald is working at the classiest studio there, MGM," he explained. "So here is America's most romantic writer at America's most romantic spot, this legendary place, and he's surrounded by Humphrey Bogart, Dorothy Parker, Robert Benchley, Ogden Stewart, SJ Perelman is writing for the Marx Brothers, and, you know, I want to be there. I want to be there by the pool when they're having the parties, dancing with Dorothy Parker, while he's hanging out drinking with Bogart. I want to get into his skin, to feel what it feels like to be him, that's the question always try to answer."
Discussing the fact that biographies of Fitzgerald were littered with mistakes and the point where biography stops and fiction starts in historical novels, Klaussmann said that while it was important to have a grasp of the facts, they could be restricting. "You have to let the novel be a novel, there's a moment where if you're too focused on the detail of the research, you become inhibited and you don't dare do anything," she said.
Klaussmann added that Villa America was likely to be the last time she tackled the form.
"I found it really inhibiting and limiting in a way that I found really uncomfortable," she said. "I also felt a kind of moral responsibility that I didn't feel comfortable with either, because if I did what came naturally to me as a novelist, to fictionalise things, I was somehow letting these people down. It was also parasitic to a degree, making money out of somebody else's life who's not given you permission to write about them."
-ends-
More articles