More articles Friday 16 August 2013 7:00pm
First Recipient of New Literary Fellowship Announced at the Edinburgh International Book Festival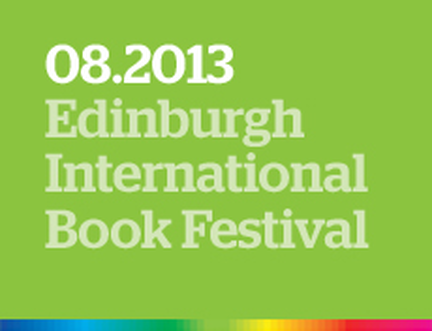 Download PDF
Scottish author Kirsty Logan has been selected as the first Dr Gavin Wallace Fellow, to be hosted by the Association for Scottish Literary Studies (ASLS) at the University of Glasgow. The announcement was made today (Friday, 16 August, 2013) at a celebration of Scottish writing in tribute to Dr Gavin Wallace at the Edinburgh International Book Festival.
The Dr Gavin Wallace Fellowship was established earlier this year to commemorate the lifelong passion, commitment, wisdom and support shown by Dr Wallace for Scotland's literary community.
Kirsty Logan will undertake the Fellowship with the Association for Scottish Literary Studies (ASLS) where she will work on the development of a new piece of writing titled A Portable Shelter which explores Scottish folktales, fairy tales, family relationships, loss and the sea.
On being awarded the Fellowship Kirsty Logan, said: 'I'm thrilled to have been awarded the Fellowship – I still can't quite believe it. Gavin was an incredible supporter of literature in Scotland, and I gained so much personally and professionally from knowing him. With A Portable Shelter, I hope that I can go some way towards honouring how much his support helped me. The project is very close to my heart, and it's wonderful that the judging panel could see value in my ideas. I can't wait to get started!'
Kirsty is an award-winning, widely published writer of short fiction and journalism. Literary editor of The List, Kirsty also reviews books for several publications. Her first book, The Rental Heart & Other Fairytales, will be published by Salt in March 2014. Logan's short fiction and poetry has been published in print and online, recorded for radio and podcasts, and exhibited in galleries.
Aly Barr, Development Officer at Creative Scotland, said: 'Kirsty Logan is a huge talent. From short stories, to longer fiction, like a stick of rock if you were to break her in half, she would have 'storyteller' written right through her. There couldn't be a more appropriate young writer to take up the inaugural Dr Gavin Wallace Fellowship than Kirsty. Gavin considered her a great talent, a gifted storyteller and a good friend. The panel also found it hugely encouraging that so many talented authors responded to the brief'
Professor Ian Brown, President of the Association for Scottish Literary Studies, said: 'We received over seventy submissions to the Fellowship, all of very high quality – an indication of the robust good health of contemporary Scottish literature, and of the inspirational properties of the Scottish canon. Kirsty's proposal won through on the calibre of her writing; we are confident she will produce a work of high literary merit, which will stand the test of time.'
In support of Kirsty's application for a Hawthornden fellowship in June last year, the late Dr Gavin Wallace, said: 'Kirsty is one of the most exciting, gifted, and original of the new generation of Scottish writers. Her award-winning fiction is characterised by a distinctive, assured and persuasive voice and a style by turns sensual and sinister, shot through with an uncanny surrealism and dark humour.'
Nick Barley, Director of the Edinburgh International Book Festival, said: 'The Book Festival has always been a great champion of debut and emerging authors. Kirsty Logan has been appearing in the Festival's Unbound for the last couple of years and is sure to be here next year with her new novel. So it is a particular thrill that this talented writer is receiving such a timely and important boost from this Fellowship. It is only sad that Gavin won't be around to celebrate with us.'
More articles