More articles Thursday 20 August 2020 6:45pm
Flamboyance from Dean Atta and George Lester at the Edinburgh International Book Festival Online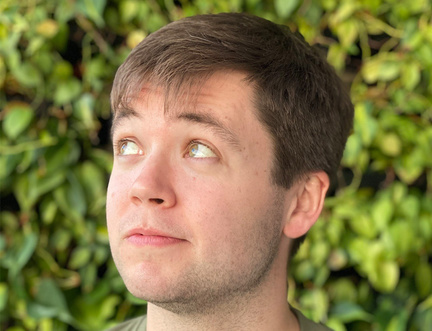 Download PDF
In a joyous hour filled with laughter, YA authors George Lester and Dean Atta revealed to their online audience that a group of flamingos is called a Flamboyance, the Edinburgh International Book Festival had made the dreams of both authors come true, and the hardest thing about writing fiction is keeping themselves out of it.
Interviewed by Erica Gillingham for a live event in the 2020 Edinburgh International Book Festival Online, the two authors agreed that their novels (Black Flamingo and Boy Queen) had strong autobiographical elements as they had both drawn on their own experiences growing up gay and discovering the Drag scene. Dean Atta said "The main challenge is trying to keep myself out of it – keep it fiction. Keeping it true to Michael the character rather than Dean the writer." George Lester agreed, adding "It was hard towing that line between how real you make everything, the frame of reference from my own experience."
The discussion moved to LGBTQ novels for a YA audience and how much the UK YA scene had changed in the past decade with authors now writing queer characters into a central role. Erica Gillingham commented that the days when the only gay character in a novel was the gay best friend were long gone. George agreed saying "If I'd had queer books like there are now when I was a teenager, I would have been way more open and comfortable in myself."
Both authors agreed that there had been lots of brilliant people writing brilliant books when they were younger, but they had never seen themselves in those books, and this was one of the reasons they had taken to writing novels and poetry themselves. Atta commenting "Nothing I read said 'Wow, that's me' so that's why I had to write my own books." Lester added "The first time I read a queer character in a book I was 19 and at university and having the worst time. It was so powerful, an eye-opening moment for me."
This event was part of the Baillie Gifford Children's Programme. The Edinburgh International Book Festival continues until 31 August and all events are free to watch on the Book Festival's website edbookfest.co.uk.
More articles