More articles Friday 28 August 2015 11:15am
Giving Voices to the Dispossessed Caught In Two Very Separate Brutal Worlds of Organised Crime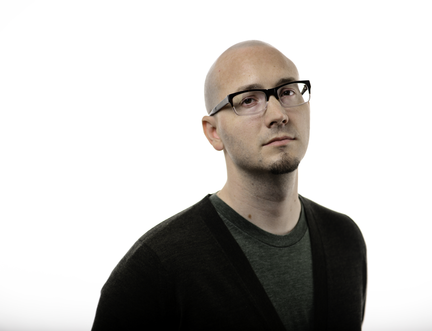 Download PDF
Giving voices to the dispossessed caught in two very separate brutal worlds of organised crime dominated the discussion between authors, Ryan Gattis and Marlon James at the Edinburgh International Book Festival. Ryan Gattis' All Involved captures the lives of people caught at the sharp end of the riots that swept LA for six days in 1992, after the police accused of beating Rodney King were cleared.
A Brief History of Seven Killings, sees Jamaican writer Marlon James construct a multi-character world around the civil strife that hit home island in 1976 and the assassination attempt on reggae superstar, Bob Marley.
For Gattis, the worst civil disorder in US history, causing $1 billion in damage, created a "justice vacuum" as law and order was stretched beyond breaking point. This he said allowed "old scores to be settled" and massive numbers of "crimes of opportunity", and that it was this world, particularly among the Latino community, that he wanted to investigate.
James' Jamaica of 1976 is one where drug lords called the shots in island politics who, through killers wanted by the police, are considered Robin Hoods in their own communities. "These people are not heroes, even if they are considered heroes in their own right," he said. "They are totally willing to be bloody-thirsty."
He said that none of the characters in his novel realised that they were living in what others would describe as hell, because they knew nothing else. Both writers admitted that the research required to give realism to the worlds in both their novels, and then articulating it, had been harrowing at times.
Gattis told of meeting a senior Latino gang leader in LA knowing that if he said the wrong thing, it would be the gang member who had introduced him who would come to harm. He also related that having suffered a brutal facial injury during an attack as a teenager and undergone reconstructive surgery, he found sharing his experience with victims of violence made it easier for them to share theirs.
He said: "People told me what it's like to be stabbed, this is what it's like to be shot, and it's those tales that embedded in my subconscious, and man I was not able to sleep well at all while writing this book. It was very difficult space to be in, but I did not want to short-change the living hell that some of these people lived."
James said that "a lot of it was choosing to be in these really uncomfortable spaces. There are parts of this book did scare me and did disturb me, and the only way I could get through it was by telling myself, I'll let my editor chop it. He didn't chop it, but I ended up cutting out 10,000 words, which he objected to."
More articles