More articles Wednesday 19 August 2015 3:50pm
Government Child Sex Abuse Inquiry Discussed at Edinburgh International Book Festival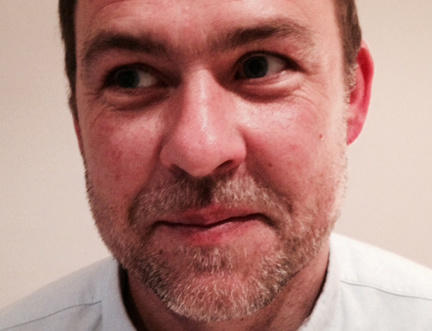 Download PDF
THE journalist who exposed the extent of predatory paedophile Jimmy Savile's activities has said he believes the government is using a drawn-out public inquiry into allegations of Westminster child abuse as way to "ride out the storm" and "killing" the scandal. Dan Davies, whose book In Plain Sight: The Life and Lies of Jimmy Savile traces the bizarre life of the disgraced celebrity, uncovering how he went undetected as a serial child abuser for decades, also questioned whether there was the "political will" among officials to get to the truth of the allegations.
The independent Child Sex Abuse (CSA) Inquiry has been set up by Home Secretary Theresa May to investigate how allegations of abuse were handled in England and Wales during the 1980s, including claims of a cover-up involving senior government figures and politicians.
Speaking at the Edinburgh International Book Festival, Davies said he believed the current institutional response to abuse scandals was establishing drawn-out inquiries in order to deaden public outrage to the findings. "If the CSA inquiry is to last, as some suggest, 10 years how long is that report going to be?" he said. "How many are really going to get through it? And if people are going to get through it, how are we going to learn from it?"
He asserted that the likely response would a collective acknowledgement that "mistakes were made" but that no one would be blamed for what had been allowed to happen. "I think it's a way of killing it over time and inertia and volume of what they produce, and understanding that very, very few people will read it," he said.
He said that the lack of action as a result of the reports on Savile's activities supported his suspicions about the CSA inquiry. "What has actually been done off the back of all the inquiries that have been published on Jimmy Savile?" he said. "Police officers have been referred to the IPCC, recommendations have been made about celebrity access in hospital, but what concrete changes have actually been made?
"I'd argue very little has changed. Fingers are not really pointed, it's kind of an amorphous collective statement of 'oh well, times were different and we didn't do as well as we should have', but is that good enough given the 450 victims who have come forward that we know about? I feel strongly that the inquiry is a tactic to ride out the storm."
Davies also commented that he found it "interesting" that the CSA Inquiry was delayed until after the death of the former Conservative Home Secretary Leon Brittan in January, who was publicly-linked to allegations of paedophilia late last year. He said: "Leon Brittan's name comes up a lot in the context of the Westminster so-called ring, and I think it's interesting that the CSA Inquiry chair wasn't in a position to start doing its work until he had died, and Leon Brittan was the MP for Whitby for a long time, would have known Peter Jaconelli. I'm not saying categorically that he [Brittan] was or wasn't involved, because I don't have the evidence, but he is a name that repeatedly comes up."
Jaconelli, who died in 1999, was a former mayor of Scarborough, Savile's home town. It is now believed that the pair, who were close associates, were involved in the abuse of 35 victims as part of a paedophile ring in the area. Davies said that having started out believing Savile was a "lone wolf-type figure", there are now strands that potentially connected him to something wider.
-ends-
More articles