More articles Tuesday 20 August 2013 6:30pm
Inaugural 9th Art Award shortlist announced today - winner to be announced at the Edinburgh International Book Festival on Sunday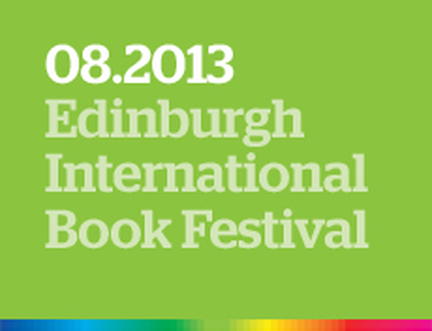 Download PDF
Graphic Scotland today announced the shortlist for the first 9th Art Award. Having received a total of 50 entries, with some amazing and original novels amongst them, and after careful deliberation from the judges, Paul Gravett, Hannah McGill, Adrian Searle, and Mary Talbot, five graphic novels have been shortlisted.
Building Stories – Chris Ware
Days of the Bagnold Summer – Joff Winterhart
The Gigantic Beard that was Evil – Stephen Collins
Naming Monsters – Hannah Eaton
The Nao of Brown – Glyn Dillon
Gordon Robertson, 9th Art Director said "The shortlist for the first 9th Art Award shows the strength and diversity of graphic literature. A list made up of five books that will each go on to become classics in their own right; any one would be a worthy winner of the prize."
The 9th Art award is open to the best full-length graphic novel published between May 2012 and July 2013. Anyone who has published a graphic novel in English can enter, including small press and larger publishers.
The winner will be announced at the Edinburgh International Book Festival on Sunday in an event hosted by hosted by Billy Kirkwood. The panel of judges will lead a discussion on why graphic literature is a unique and important art form, as well as talking about the merits of our nominees, before the prize is awarded to the best graphic novel of 2013.
Chris Ware, Stephen Collins and Glyn Dillon are all appearing at the Edinburgh International Book Festival as part of Stripped, a major new strand for 2013. With the focus on the final weekend of the Festival, over forty events lay bare the incredible scope of comics and graphic novels being produced today, giving audiences a fantastic opportunity to meet the writers and artists behind this surprising, witty and insightful literary form.
The 9th Art Award Ceremony will take place at the Edinburgh International Book Festival on Sunday 25 August at 5.00pm. Full details of the programme, and tickets to all events, can be found at www.edbookfest.co.uk, additional Stripped news and information can be found at @StrippedFest or www.strippedbookfest.co.uk. The Edinburgh International Book Festival continues until Monday 26 August.
More articles