More articles Thursday 25 February 2016 11:00am
Irvine Welsh and Robert Carlyle discuss the infamous Begbie in an exclusive Book Festival event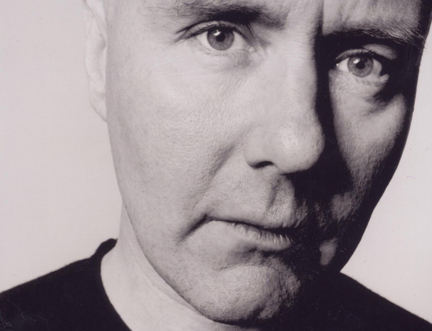 Download PDF
In an exclusive event for the Edinburgh International Book Festival's Booked! programme the acclaimed author Irvine Welsh will be joined by actor Robert Carlyle as he launches his new novel, The Blade Artist, which catches up with Welsh's iconic character, Francis Begbie. Carlyle memorably played Begbie in Danny Boyle's 1996 movie Trainspotting, and will reprise the role in Boyle's forthcoming sequel. This is a one-off opportunity to see the writer and actor in conversation on a beguiling, often sickening but never uninteresting character and a world which has been central to the careers of both. The event will take place at the Usher Hall at 4.00pm on Sunday 10th April and will last for 90 minutes, including an audience question and answer session, and will be followed by a book signing. Booked! is supported by players of People's Postcode Lottery.
Nick Barley, Director of the Edinburgh International Book Festival, said "Francis Begbie is already a formidable character in Irvine Welsh's novels. In the Trainspotting movie, Robert Carlyle elevates Begbie to an unforgettable screen icon: ultra-violent and alpha-male, while also quite complex with regard to friendships and sexuality. It's a real treat that Irvine's latest novel revisits this fascinating character, and even more exciting that Robert will join Irvine in this special Edinburgh International Book Festival event to discuss a career-defining role."
Can a man such as Trainspotting's iconic, volcanic Francis Begbie ever fully escape a blood-soaked past? Irvine Welsh's new novel confronts the reader once again with his most devilish and destructive figure – now seemingly mellowed by the Californian sun. The Blade Artist finds Begbie, newly named Jim Francis, living with his wife and daughters and working as a successful sculptor in the USA. When the son he barely knew is killed back home, Begbie's new life is set on a collision course with his violent history and the enemies it holds. Reformed artist or repressed psychopath: which side of this deeply divided man will win out?
Tickets will be available from The Usher Hall from 10am on Friday 26 February, priced £12 (£10 concessions) and seating is allocated. The Usher Hall Box office is open 10.00am to 5.30pm Monday to Saturday, Tel 0131 228 1155 or https://tickets.usherhall.co.uk. Copies of The Blade Artist will be available to purchase at the event.
This event is part of the Edinburgh International Book Festival's Booked! programme, supported by players of People's Postcode Lottery. Booked! is the Edinburgh International Book Festival on the road around Scotland, throughout the year. A celebration of words and ideas, Booked! blends the very best from groups and organisations across the country with the energy and excitement of the August Book Festival. Produced in collaboration with a variety of partners, this wide-ranging programme of events and activities brings authors, artists and audiences together to inspire each other and to be inspired, to share stories and experiences, and bring books to life for people of all ages in their own communities.
Clara Govier, Head of Charities, People's Postcode Lottery, said "I'm delighted that players of People's Postcode Lottery are supporting Booked! It is fantastic that through this support the Edinburgh International Book Festival is being taken on the road throughout Scotland allowing more people than ever to experience every that the Festival has to offer."
NOTES TO EDITORS
About People's Postcode Lottery
People's Postcode Lottery is a charity lottery. Players play with their postcodes to win cash prizes while raising money for charities and good causes across Great Britain and globally
People's Postcode Lottery is an External Lottery Manager and manages multiple society lotteries promoted by different causes supporting a range of good causes. For details on which society lottery is running each week, visit www.postcodelottery.co.uk/society
Postcode Lottery Limited is regulated by the Gambling Commission under certificate nr 000-000829-N-102511-010 and 000-000829-R-102513-009. Registered office: Titchfield House, 69/85 Tabernacle Street, London, EC2A 4RR
People's Postcode Lottery players support the following Trusts – Postcode African Trust, Postcode Animal Trust, Postcode Care Trust, Postcode Children Trust, Postcode Community Trust, Postcode Culture Trust, Postcode Dream Trust, Postcode Earth Trust, Postcode Global Trust, Postcode Green Trust, Postcode Heroes Trust, Postcode Local Trust, Postcode Planet Trust, Postcode Support Trust, People's Postcode Trust and Postcode Sport Trust. These Trusts are funded entirely by players and support a variety of good causes. For further information on each charity, visit: www.postcodelottery.co.uk/charities
A minimum of 27.5% will be awarded to charities and players have raised £104.2Million for good causes across the country
There are five draws a month with prizes every day and each ticket costs £2 – paid monthly in advance by direct debit. For further prize information, visit: www.postcodelottery.co.uk/prizes
Maximum amount a single ticket can win is 10% of the draw revenue to a maximum of £400,000 * Players can sign up by Direct Debit, credit card or PayPal online at www.postcodelottery.co.uk, or by calling 0808 10-9-8-7-6-5.
More articles