More articles Tuesday 26 July 2016 12:35pm
Jackie Kay Appointed to Edinburgh International Book Festival Board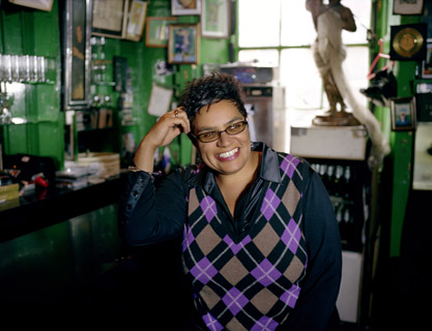 Download PDF
Organisers of The Edinburgh International Book Festival today announced that the author, poet and Scottish Makar, Jackie Kay has been appointed to the Book Festival Board.
Jackie Kay is an award-winning writer of fiction, poetry and plays, whose subtle investigation into the complexities of identity have been informed by her own life. Kay was born and brought up in Scotland and has published five collections of poetry for adults (her first, The Adoption Papers, won the Forward Prize, a Saltire Award and a Scottish Arts Council Book Award) and several for children. Her novel Trumpet has been recently reissued as a Picador classic, and in 2010 her memoir, Red Dust Road, recounted the search for her birth parents. She was awarded an MBE in 2006 for services to literature. In March 2016, Kay was appointed the Makar or National Poet for Scotland for a five year term.
Nick Barley, Director of the Edinburgh International Book Festival, said "Jackie brings a passion for words, stories and literature as well as a wealth of experience of literary events and festivals. She will be a valuable addition to our Board."
Jackie Kay said "I'm honoured and delighted to be appointed to the Book Festival Board. I've been coming to the Festival for many years, and enjoyed the wonderful capaciousness of its mind - the way it opens doors for you to walk through. It is the highlight of many people's summer but its after-glow continues all year round. How lovely it is to be coming aboard!"
Each year for 18 days in August, the Edinburgh International Book Festival serves up a feast of world-class literary talent for adults and children in the leafy green space of Charlotte Square Gardens in the heart of the historic city. This year from 13 to 29 August the Book Festival welcomes Nobel, Booker and Pulitzer prize-winners, household names and a host of bestselling authors from 55 countries around the world as well as 45 debut novelists. Audiences of all ages can expect to be entertained and enthralled, to have their imaginations stimulated and to participate in some healthy debates. Full details of the programme for 2017 can be found at
www.edbookfest.co.uk
.
More articles