More articles Monday 17 August 2015 11:00am
John Burnside Discusses Classic Novels at the Edinburgh International Book Festival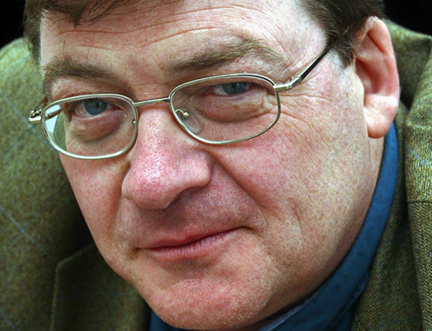 Download PDF
Fears about the future of the planet, a fascination with uncertainty and what constitutes a classic novel dominated the discussion with writer John Burnside at the Edinburgh International Book Festival.
A passionate environmentalist, Burnside told the audience he believed that progress would only start to be made when the public stopped believing that a magic solution to the world's ecological problems was just around the corner. He said: "What we need to do is stop using so much energy and stop fantasising that somehow we will build some new technology that will provide the same amount of energy, because all energy generation costs something."
He added: "We are being diverted from thinking [about real issues] by things we're being offered as possible solutions. The real questions are about loss of species, ocean acidification, but nobody's drawing attention to them because they can't make money out of them."
The T.S. Eliot Prize-winning writer also said he believed modern society was "too in love with the idea of the factual and scientific, and which discards certain ways of looking at the world, certain ways of experiencing the world." He said he wished society could find a way to "give imagination and fantasy and creativity its due in terms of how we create our society, how we think about how we know our world, how we think we know ourselves."
Burnside said that he believed the 20th century's greatest discoveries was "uncertainty and incompleteness" and had tried to focus on these qualities in his writing. He explained "The fuzzy areas [of life] are interesting. The hard facts are boring, sheer fantasy is boring too. But it's that ground in between, the grey area between, which is interesting."
Burnside's appearance at the festival coincides with the republishing of his 1997 début novel, The Dumb House as a Vintage Classic. But the writer denied that his prose deserved the status and that he was still in the process of mastering the form.
"I feel as if I'm still learning to be a novelist," he said. "I've been writing poetry for 30 years and I think some of it has achieved. I learned as much as I can know about poetry and I do my best there, but I'm still learning as a prose writer. To me classics are things like Richard Flanagan's Death of a River Guide, it's not like contemporary classics, like Alison Kennedy's early work. I don't like the idea of 'classics' any-way."
-ENDS-
More articles