More articles Wednesday 15 August 2018 9:57pm
Love is possible across the cultural divide, but there are always challenges.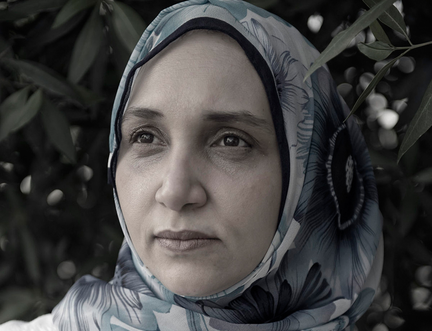 Download PDF
Attraction between people who are very different in terms of culture is a potent theme for the acclaimed author Leila Aboulela, but it's not something she emphasises in her writing because she has lived "through the difficulties that come with it".
The Egyptian-born, Sundanese-raised, and Aberdeen-based Aboulela was discussing and reading from her critically praised new short story collection, Elsewhere, Home, at the Edinburgh International Book Festival.
Highlighting her own family experience, she explained: "My father's Sudanese and my mother is Egyptian. My husband's father was Sudanese and his mother was English. So I grew up very much in this community of cross-cultural marriages.
"There's a certain loneliness that comes with these inter-cultural, inter-racial relationships because, even though there's a lot of love, there are things that the other person can never understand. What makes these marriages successful is when everybody carves out their own little spaces, and gives each other space to breathe, because they have to do that. Both my mum and my husband's mother used to go away from Sudan; his mother used to spend time in England, my mother used to spend time in Egypt. They couldn't handle Sudan all year round; they needed the space, and were lucky they could do that.
She also highlighted the overlooked and somewhat counter-intuitive idea that people who leave their home to settle in a new country can become more conservative. "I think immigrants can get frozen in time," she said, "because they carry the memories of the home country. Those have stopped at that point, and they remain within the cultural reality of that time.
"But things move on fast; things back in the home country are also moving because of technology, because of rural-urban migration. Sometimes, the people who have immigrated are actually out of step, and the people who are back home have moved on.
"I know women who have immigrated from Sudan and become very conservative, and yet women in Sudan, specially if they're educated, have gone on, they've got jobs and are very independent."
Aboulelah was scheduled to share a stage with Nayrouz Qamout, the Palestinian writer. Qamout was only granted a visa to visit the UK after several attempts, and received it too late to travel to Edinburgh for today's event. It is hope she will be at the Book Festival next week to appear at an event on 23rd August.
More articles