More articles Saturday 22 August 2020 8:15pm
Memory, Ritual and Migration discussed by Edwidge Danticat and Kamila Shamsie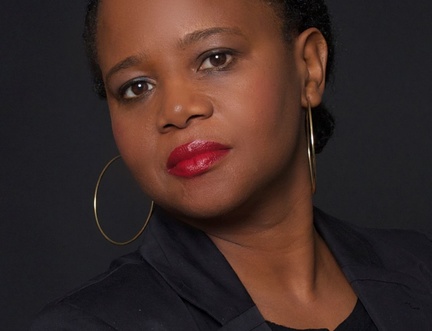 Download PDF
The Haitian American author, Edwidge Danticat spoke from her home in Miami to Kamila Shamsie at the Edinburgh International Book Festival Online this evening about Everything Inside, her first short story collection since Krik? Krak! In 1996.
The author of novels, short stories, memoir and children's fiction spoke of the importance of memory and how she was obsessed with rituals, especially for those who have had to leave their homes or homelands behind. "We carry memories, we can carry things that we can bring us with us to recreate home. We often don't have the physical things but it's the rituals – like meals, church services or family traditions." She admitted to being more aware of this at the moment. "Rituals are a part of continuity. I feel in this Covid 19 moment there is a void of rituals, they have been taken away from us."
Danticat went on to talk about this history of separation led by immigration and how Haiti was invoked or evoked in every story in the collection, but always off stage. She felt that this collection was the heir of Krik? Krak!, that the characters in Everything Inside are the children and the grand children of the characters in the previous stories. She believes that this generation have less of a connection to Haiti - iti is more of a character or a story for them – while they will defend the idea and the ideal, they have never been there.
She drew on her own experience of being left behind in Haiti as a child before moving to America to join her parents to acknowledge that the younger generation carried with them the weight of the sacrifice their parents or grandparents had made for them. Coming from a country with such a violent history, with a 30 year dictatorship, and more recently the aftermath of a destructive earthquake Shamsie asked if she was tempted to allude to these in her stories.
"News is more vibrant than you can create at that particular moment" Danticat replied. "I needed more distance. When the reader already knows the outcome, it's fascinating to read what's gone before – because then you can look at it through the lens of history." In non-fiction writers have an urgency of saying something right now, while in fiction "You have to wait, funnel the ideas, the creation of people who are like real people, who are not just ideas or tropes, and that takes a little while."
She went on to say "The Trump era, just like the Covid era, is something that will hover over everyone's fiction for a while. Whether it's mentioned or not, that whole streak of xenophobia, the racism . . . it will just hover over everybody's work."
"This moment of living in history right now is extraordinary and not just for creators, those of us who are used to trying to make sense of our experiences, but for the younger generation – what will they make of it. Ten years from now, how do we narrate this moment?"
The Edinburgh International Book Festival continues until Monday 31 August and all events are free to watch through the Book Festival's website edbookfest.co.uk.
More articles