More articles Saturday 11 August 2018 8:25pm
Muriel Spark 'Changed the writing expected of Women'.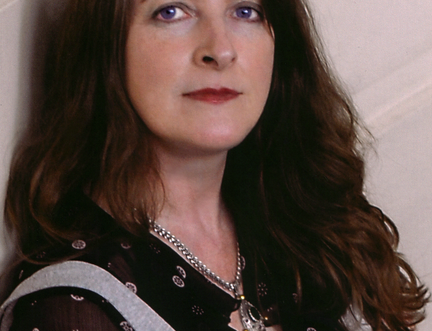 Download PDF
Dame Muriel Spark "changed the writing expected of women in general," according to the internationally-acclaimed Scottish author Janice Galloway.
Speaking today, at the first in a series of events at this year's Edinburgh International Book Festival celebrating the centenary of Sparks' birth, Galloway added that "Muriel did nothing that wasn't on her terms."
"She started at the same time as the Angry Young Men," Galloway pointed out, "and of course she picked up on some of that, but she changed the writing expected of women in general by saying 'I can write about any damned thing I want, but you'll be aware that it is from a women's point of view. Of course it is; look who's writing it!'
"That common sense-ness is what I loved about Muriel," Galloway said. "And what I still love very much about her; there is no messing about, there is no pretending. "She is one of the most personable writers ever," she added, "but for some reason she had this name for being quite brazen and I think it was because she was herself, at a time when a lot of female authors were hiding and pretending to be someone else."
Galloway suggested that some of the early criticism of Spark's work – "especially from the chaps" – was focused on the idea that her writing overlooked human suffering. "I don't think so," Galloway insisted. "I think what [Spark] thought human suffering was, was different to, let's say, the newspapers' standard of what human suffering might be, or the simplistic novelistic stance of what it might be."
Galloway, who explained she was "overwhelmed by the amount of direct honesty" in Spark's work, first met the author when interviewing her for the then Glasgow Herald newspaper. "She walked into the room I was waiting in, in a full-length evening gown, covered in sparkly stuff, wearing deep diamanté earrings – I assumed they were diamanté, they might have been diamonds – and she was 5 foot 2 and not small at all. And I remember standing up and realising I was almost a head taller than this giant of literature that I had read when I was young. I was bowled over by her.
"She did not want to talk about herself; she wanted to talk about the Monica Lewinsky Scandal; that was where we started, and where we ended up was all over the place. I don't think we talked a single thing about her writing life: she said: 'That's boring, I've done all that.'
"I admired her for that hugely," Galloway said, "and for managing to be herself in what must have been a very male-dominated world, when she first started out; a world in which she received much criticism for writing about women's lives as though these were interesting."
PAUL F COCKBURN
More articles