More articles Tuesday 18 August 2015 8:00pm
"No Female Dr Who" says Author A L Kennedy at Edinburgh International Book Festival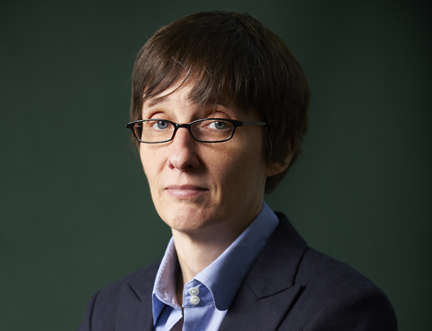 Download PDF
Author A.L. Kennedy has said that she believes there should never be a female Doctor Who. The writer, who has just published a Doctor Who novel, The Drosten's Curse, said that it would be at odds with the nature of the character of the Doctor to do this.
She said "He is who he is, and he's got a sort of guy vibe to him. He's got a hopeless, undomestic, dozy, dreamy kind of guy type of eccentricity, not a girl-type of eccentricity. So I'd be surprised if he changed gender.
"[Why not] build something else iconic, wonderful and marvellous for women? Have faith that you can do that, maybe because I'm not not in favour of women having marvellous parts [in Doctor Who], and make the companions ballsy and wonderful, and make the people who come in and out, ballsy and wonderful."
Speaking at the Edinburgh International Book Festival, Kennedy expressed frustration at the desire among some to change the gender of long-standing fictional male characters rather than write original female roles.
She said: "It's like: Sherlock Holmes, he's wonderful, so let's make him a girl. No, let's make a wonderful part for women that was designed for women. I get annoyed seeing Shakespearean productions where they go 'oh, well we'll just make him a woman', well, then all of her lines won't work because she'll be talking the way a man talks to a man, and it'll be a very odd vibe, I think you'll find, because women talk to women differently."
The award-winning novelist and screenwriter said that she had become irritated for the same reason when producers re-assigned lines from her own work from male to female, adding that she would have gladly rewritten dialogue to accommodate this.
Kennedy, who has loved the series since she was a child, said that she had wanted to do the Doctor Who book because it was "it was one of those times when you wanted to be part of a nice bit of culture", but that she had made it so widely known that she had wanted to do the book that "people who didn't know me would say to me at parties, 'you want to write a Doctor Who novel, don't you?'" She also revealed that the book had to go through two stages of proofing: the first a standard spelling check, the second to make sure she had not broken any of the rules of the Whovian universe.
Kennedy had met the actor Tom Baker, whose incarnation of the Doctor character she described as "the one and only true Doctor", and who she used as her basis for her own novel. "I did meet him very briefly, just after he had stopped being the Doctor. He just seemed to be a deeply nice, gentle, lovely, pleasant human being. It was just the complete pleasant experience. "It's kind of thing, and I think David Tennant gets it as well, that it's your life forever. You can never be in a bad mood with a child around. Never not get it around, endlessly patient."
Ends
More articles