More articles Wednesday 11 July 2012 5:00pm
Peter Higgs to join Frank Close at the Edinburgh International Book Festival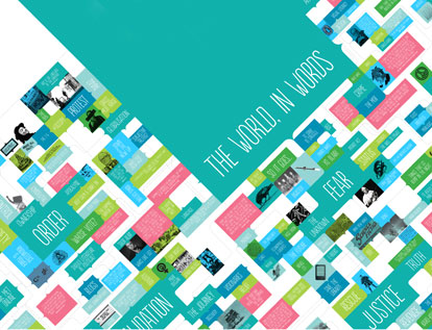 Download PDF
Professor Peter Higgs will join Frank Close in an event at the Edinburgh International Book Festival next month, following the announcement that physicists at CERN may have unlocked the secret to the Universe and discovered the so called God Particle. Higgs, professor emeritus at the University of Edinburgh, first identified the concept of the Higgs Boson in the 1960s.
This will be the first time the pair will appear together at a public event since the announcement of the breakthrough discovery at the Large Hadron Collider earlier this month.
Close will discuss his latest book, The Infinity Puzzle, chronicling the events that led to the world's most expensive experiment and the race to understand quantum field theory. In the event, which will be chaired by Higgs, Close will describe the personalities, the intense competition, the dead ends, the high politics and the unsung heroes which have led to this remarkable discovery.
The Book Festival, which runs from the 11-27 August 2012, will also feature a range of scientists and writers discussing everything from astrophysics to zoology.
Former Labour Environment Minister Michael Meacher will tackle the very notion of existence with his latest book Destination of the Species, asking if there is a purpose behind the universe, or whether we live in a mechanistic sphere driven by blind natural forces?
Alistair Moffat will present the findings of his Scotland's DNA Project, having tracked the genetic history of over 2,000 participants, piecing together the mosaic of Scotland's identity, in an event supported by the Open University in Scotland.
Participating in a debate looking at how genetics are shaped by our social and physical environment will be Dr Nessa Carey, author of The Epigenetics Revolution, Dr Paul Shiels, from Glasgow University's Institute of Cancer Sciences, and Professor Steve Yearley from Edinburgh's Genomics Forum.
Internationally acclaimed science writer Lone Frank will provide an intimate and, at times, personal account into the new science of consumer-led genomics, pondering the consequences of biological fortune-telling, and uncovering just how much our environment will matter in a new genetic driven era.
Top biochemist Chris Cooper will look at the science behind drugs in sport with Run, Swim, Throw, Cheat, whilst Frank Westerman will examine selective breeding and eugenics with his new history of the Lippizaner horses from the Austro Hungarian empire to the Second World War.
More articles