More articles Thursday 23 August 2018 8:01am
Rachel Carson's poetic approach to marine science may well be a thing of the past.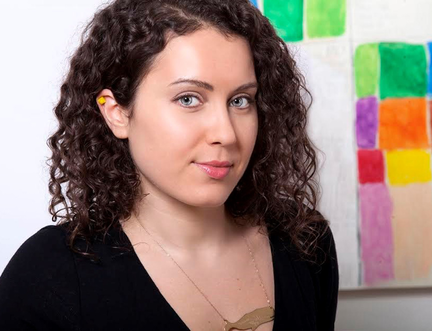 Download PDF
The internet's focus on shock value means that, unless there's some kind of cultural shift, it's unlikely that anyone will be able to repeat the influence of the American marine biologist, author, and conservationist Rachel Carson, according to Maria Popova. The founder of the Brainpickings website – described as "a mastermind of a literary empire on the Internet" – was speaking today with the artist and guest selector Tania Kovats at the Edinburgh International Book Festival.
Popova has spent the last two years immersed in Carson's work—including her 1951 book The Sea Around Us, which has influenced generations of environmentalists and inspired Kovat's environmental strand at this year's Festival.
"Undoubtedly Carson had a genius in what she did, but such a big part of genius is the intersection of person and place and time, the cultural moment," Popova said. "I think today we live in a kind of outrage culture where information comes at us not through the poetic, but through shock value; and that is, to a large extent, a function of the internet and the incessant reactivity that it feeds into.
"In a matter of moments people form opinions which are really uninformed reactions, and there is less and less willingness to go away on a narrative with someone who is telling a larger story," she added. "That's why things like climate change are communicated through shocking numbers and statistics that amplify more and more the threat, as opposed to going into the deeper undercurrents of values—celebrating what is worth preserving as opposed to an admission of what we are destroying. To me, unless a larger cultural shift comes about, no person will be able to do what she did."
Popova saw Carson as an important woman in science, highlighting how her gender was often used against her. "The irony is that the standard slur hurled at women, who become whistleblowers of any kind, is that they're hysterical— a term which originally related to the uterus. At the time when she ignited the environmentalist movement with The Silent Spring, her public nemesis was Dr Robert White-Stevens, this man wearing a white lab coat who would go on public television dramatically trying to debunk her. He spoke with real hysteria – he had this 'mad scientist' look about him – in complete contrast to her beautiful composure and incredible elegance of thought."
Popova describes as a "tragedy" that Carson died just after The Silent Spring "awakened the modern environmental consciousness as we know it". "If she was alive today, I think that without a doubt she'd be writing about climate change. No question," she said.
"Perhaps even more important, as a necessary condition for the former, is she succeeded in communicating scientific ideas in a poetic, artistic way, and really showed that the scientific and the poetic are not separated but belong together. As she said in her National Book Award acceptance speech for The Sea Around Us: 'There is no separate literature of science'."
More articles