More articles Sunday 27 August 2017 4:59pm
Robert McCrum Reflects on Life and Death at the Edinburgh International Book Festival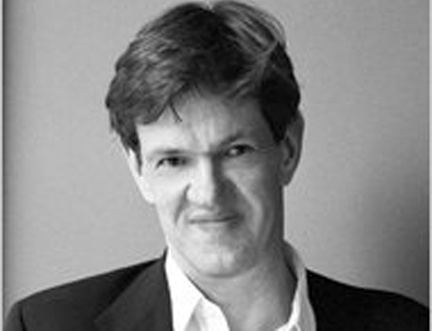 Download PDF
Literary critic Robert McCrum says he wishes he could have his "old life back" but at the same time recognizes the "great dividends" from suffering a near-fatal stroke in 1995.
"Someone the other day said, 'was there a benefit to all this?'," he said at the Edinburgh International Book Festival. "Possibly there was a benefit to me, yes. If I could have my old life back, I'd have it back actually, but nonetheless I recognize there have been great, great, dividends, extraordinary ones actually."
McCrum was talking to Richard Holloway about his new book, Every Third Thought: On Life, Death and the Endgame, which reflects on his own thoughts about death following his stroke 22 years ago.
Asked about unrealistic expectations when it comes to human mortality, McCrum also said medical science had given "us the fantasy of immortality", the idea that "we go to hospital to be unequivocally healed and with a very strong chance that will last for many, many years".
"That is very much part of the fantasy that we have, but I think it is a fantasy, and I think it's also the problem of modern medicine that it can do so much and achieve so many extraordinary things, [that] it doesn't recognize the areas, for example with the brain, where there's nothing you can do because we simply do not know [enough about it].
"I think this is a difficult area, just as assisted dying [is]. It's a conundrum, and we have to find a way of arbitrating our way through it."
DAVID TORRANCE
More articles