More articles Saturday 23 August 2014 7:45pm
Scottish Indian Cuisine at the Edinburgh International Book Festival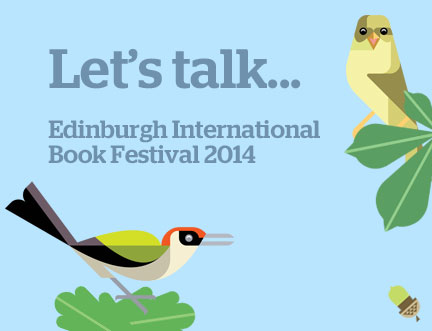 Download PDF
Stuart Kelly, literary critic and writer, chatted to chef and restaurant owner Monir Mohammed and photographer Martin Gray at the Edinburgh International Book Festival this afternoon about their new book 'Mother India at Home'; part memoir, part recipe book, part photographic journal.
The pair discussed the history of immigration from India to Glasgow, the resulting development of Indian cuisine and what it has brought to Britain, from its beginning as a British Indian form of cooking, made simple to appeal to the local population, to its recent move to more authentic fine dining. They agreed that Indian restaurants remain a hub in the community. Their egalitarian food culture ensures a relaxed, enjoyable eating experience which Monir celebrates at his 'Mother India' restaurants in both Edinburgh and Glasgow. Martin Grey has had much to do with this through his involvement in the design of the restaurants, mixing the traditional concept of the 70s curry house that might have be found in Glasgow's 'Curry Valley', with a more modern feel.

Monir explained his innovative menu, mixing fresh, Scottish produce with the authentic flavours of India, which is unlikely to be found on any other Indian menu.

He spoke openly and honestly about the journey to where he is now, the difficulties of the restaurant business, the effect on his family life and the lessons he has learnt. He predicted the future of Indian food which he believes is moving to more of a fine dining feel, as customers become more interested in the authentic and keen to experiment with new flavours.

The Edinburgh International Book Festival continues until Monday 25 August. Full details of remaining events can be found at www.edbookfest.co.uk.



More articles