More articles Thursday 27 August 2015 3:30pm
Scottish & Norwegian Crime Writers Compare Notes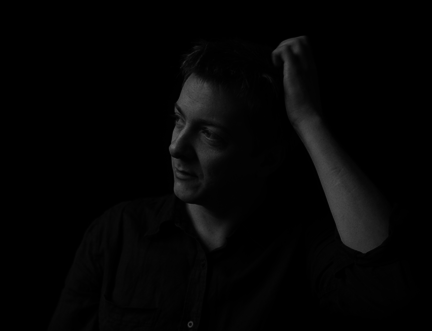 Download PDF
TARTAN Noir writer Doug Johnstone has said that he will never write a detective crime series because he felt he could not bring himself to "torture" the same character repeatedly. Speaking in conversation at the Edinburgh International Book Festival with Norwegian crime novelist Gunnar Staalesen, author of the hit Varg Veum detective series, Johnstone said that while he loved the idea of writing one, writing it would be tough.
"I love the idea of being able to write a series of books, but it seems too much like hard work to me," he said "The detective thing, I think if you've written 17 books, once you've put your central character through the first book, you've put him through hell in the second book, and you're still putting him through hell by the 15th book, you know, give him a break.
"I throw so much absolute s*** and mayhem at the main characters that to bring them back for three, four, five, 10 books would be torture. Often they barely survive one book, and that makes sense in the amount of trauma that I put them through, because to put them through two books, they would be basket cases by the end."
Staalesen said that while the genre of a crime series was effective in creating a readership it also created pressure of expectation because people had formed a relationship with the character and were waiting for the next episode. But he said that he had a particular love for detective crime genre as it gave him a dramatic setting against which he could address wider public and political concerns, such as in the current novel, We Gather the Wind, which focuses around the issue of wind turbines.
Both writers agreed, however, that writing polemic within their books was not on the cards. Johnstone, who was a high profile supporter of Scottish independence during the referendum last year, said that he made conscious effort not to write his own politics into his novels for fear of alienating a lot of readers. He said: "I deliberately do the politics of the family and the small unit, and those people's attitudes to the other people around them, that's where politics is, it's how we all interact with others. But there's never politics with a big 'P'.
Quoting the Norwegian playwright, Henrik Ibsen, Staalsen said that it was job of writers "not to find answers but to ask questions." He added: "It's up to the audience to find the answers if we ask the right questions."
Staalsen said that in his current novel he had been careful not to put his own politics into the novel in an overt way: "I really want to be open-minded, not just in this novel but all of them, and it's the readers who decide what they think about this."
Johnstone said that achieving moral ambiguity in his was one of his aims. He said: "Those grey areas, that's where the interest is in fiction and in lives, that's where the tension lies. That's the best thing to write about." Turning to his association with the Tartan Noir genre of Scottish crime writing, Johnstone, who has just released his seventh novel, The Jump, said that while being associated with the genre was useful as a marketing tool, he said that it had no impact on his writing.
He said: "It's not something that I consciously thought about, and I'd be surprised if any writer really thinks about any genre as they writing, that's the death of writing because you're worrying about whether it fits into it or not."
Johnstone added that he did not feel any obligation to write about Scotland or Scottish themes just because of he was part of a particular genre. He concluded: "There's a lifetime of stories in any country, small or large, and you could spend 10 lifetimes writing these stories, so I don't think it defines what I do, or any other Tartan Noir writer as Scottish."
The pairing of a Scottish author with an international author is a key part of Trading Stories, a major strand at the Edinburgh International Book Festival this year. Trading Stories explores how stories can cross borders, languages and cultural divides and is supported by the Scottish Government's Edinburgh Festivals Expo Fund.
-ends-
More articles