More articles Friday 08 July 2011 3:00pm
Shortlist for Edwin Morgan International Poetry Competition Announced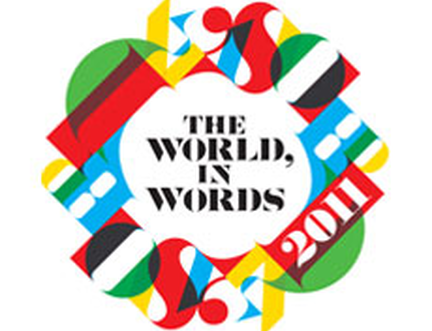 Download PDF
An all-female shortlist for the fourth annual Edwin Morgan International Poetry Competition has been announced. Five poems are now in contention for the competition, which offers one of the biggest poetry prizes in the UK, with awards totalling £6,550.
The competition, sponsored by the University of Strathclyde and hosted by the Edinburgh International Book Festival, was established in 2008 with the support of the late Professor Edwin Morgan, Scotland's 'Makar' or national poet. This year's competition is the first to be held since his death in 2010, aged 90.
1,200 poems have been submitted for this year's competition by around 900 poets. Entries have come from countries including the USA, New Zealand and Costa Rica as well as the UK. The winner will be announced at a ceremony during the Book Festival on 17 August.
The shortlisted poems have been placed on the competition's website, along with commentary from this year's judges, poets Vicki Feaver and Kona Macphee. They are:
· Four Sisters: Sargent's 'The Daughters of Edward D. Boit,' by Jane Yeh
· Leper Window, by Jane McKie
· Loving Medusa, by Gillian Andrews
· Ossuary, by Lydia MacPherson
· Remains, by Sarah Jackson
Dr David Kinloch, a Reader in Strathclyde's Faculty of Humanities & Social Sciences and co-founder of the competition, said: "Edwin Morgan produced a body of work that had few equals in modern poetry. In the competition that bears his name, we look for poetry that carries on his tradition and we have been pleased to see this in the calibre of entries we have received.
"It is a fitting tribute to his memory that the quality of entries has been so high and it gives us great confidence for the future of English language poetry."
Nick Barley, Director of the Edinburgh International Book Festival, said "I am delighted that the Edinburgh International Book Festival will once again host this prestigious prize. The shortlist reflects the high quality of contemporary poetry, and the event offers us a wonderful opportunity to celebrate the life and work of the great Edwin Morgan on the first anniversary of his death."
The Edwin Morgan International Poetry Competition offers a prize of £5,000 for the winner and further awards of £1,000, £500 and £50. The prize money is provided by the University of Strathclyde.
More articles