More articles Friday 10 August 2012 11:00am
The close of the Olympics signals the opening of the 2012 Edinburgh International Book Festival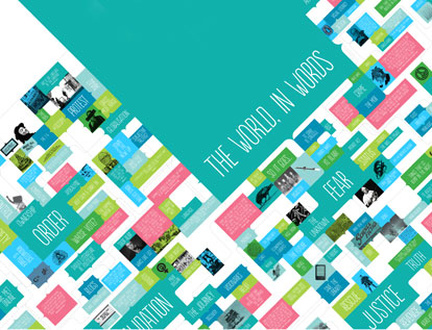 Download PDF
Whether you're concerned about suffering from Olympic withdrawal symptoms, or have had enough sport to last you a lifetime, the Edinburgh International Book Festival, which starts this weekend, could have the solution. With over 800 authors, poets, journalists, politicians and commentators from 44 different countries, the Book Festival offers an event to suit every mood.

If you're looking for more sporting action, enjoy journalist Richard Moore talking about The Dirtiest Race in History, the notorious 1988 Olympic men's 100 metre final, or Chris Cleave discussing his novel, Gold, the story of two world-class athletes on the eve of the London Olympics, or biochemist Professor Chris Cooper exploring the moral, ethical and political issues of the science behind drugs in sport. Father and son TV Presenter Geoffrey and Ben Beattie join together to discuss the unique pleasures of running.

If sport isn't your thing, try 2012 Man Booker Prize nominees Ned Beauman, with his book The Teleportation Accident, and Michael Frayn who brings Skios, his farcical and sharp new novel. Pat Barker launches Toby's Room, her long awaited sequel to Life Class and London MP David Lammy looks back to this time last year when his constituency was ablaze in the 2012 riots. Comedian Russell Kane reads from his first book, The Humorist, and Scottish actor John Gordon Sinclair launches his debut novel Seventy Times Seven.

The future of Scotland is a theme which runs through the Book Festival this year. Former PM Gordon Brown will speak for the first time in public on the subject on Monday 13 August, while his Chancellor Alistair Darling, who now heads up the Better Together Campaign, speaks on Friday 24 August. On Sunday 12 August former Scottish First Minister Henry McLeish is joined by SNP veteran Paul Henderson Scott to discuss their views.
The Book Festival also welcomes a number of major international authors who are bringing their work to the UK for the first time. Dutch actor Herman Koch launches his European bestselling novel The Dinner, while Sweden's Sven Lindqvist discusses his classic novel The Myth of Wu Tao-tzu which has never been out of print since it was first released in 1967 and is now published in English for the first time. The 2011 Man Asian Prize Winner Kyung Sook Shin flies in from South Korea to talk about her haunting tale of an elderly mother who loses her family while David Bellos looks at the challenges in translating everything from literary fiction to Asterix.

The 2012 Edinburgh World Writers' Conference, an ambitious programming partnership between the Book Festival and the British Council, is bringing 50 authors from around the world to discuss the importance of fiction in a modern society with the Book Festival audience in Charlotte Square Gardens. Egyptian author, Ahdaf Soueif, opens the event with a talk on whether literature should be political on Friday 17 August.

The Edinburgh International Book Festival runs from Saturday 11 August to Monday 27 August. Tickets are still available for events across the adult and children's programme, and full details of all events can be found at www.edbookfest.co.uk.
More articles