More articles Friday 28 August 2015 10:50am
The lasting impact of Truman Capote's classic novel In Cold Blood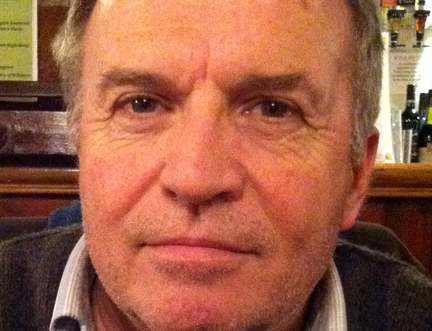 Download PDF
The lasting impact of Truman Capote's classic novel In Cold Blood, and the abiding resentment felt towards him by the community he wrote about, was revealed by travel writer David Reynolds at the Edinburgh International Book Festival.
His account of searching for 'old America' in Slow Road to Brownsville saw him driving 2,000 miles down Route 83, the literal and metaphorical heart of the country, to the Mexican border, encountering communities still at odds with their past and not uncomfortable with their present.
Inspired to take the trip after being told by an elderly friend that Route 83 ran like a spine from remote rural Canada to Mexico, Reynolds said that it offered him the chance to investigate the America of his childhood, of cowboys, cap guns, Hopalong Cassidy and The Cisco Kid.
In the place of the fictional landscape he grew up with, Reynolds encountered modern-day, dandified cowboys, native American casinos and communities fighting against the loss of traditions, all set against a radio soundtrack of right-wing commentators railing against the US government.
It was in the town of Holcomb, Kansas, the setting for Capote's book, documenting the killing of a farming family in 1959 and its aftermath, Reynolds said that he encountered an abiding antipathy towards Capote that keyed into a wider distrust, and of "being out of kilter with", the East Coast political class
"I went there and picked up that the locals rather resent all this Capote stuff. He wrote about these people only after they died," he said. "The locals all knew them, they were great people and pillars of the community. The farmer and their wife and two of their four children were killed in their bed by these two nut cases who had just got out of prison and thought there was money in the house, though there wasn't."
Referring the star-studded party Capote held to celebrate the publishing of his book in 1966, Reynolds said that there was a sense among the community that he was holding it "on the back of these people being murdered in Holcomb".
As a footnote, he added that one local, who had been the boyfriend of one of the murdered daughters, set up a large plaque on 50th anniversary of the killing: "There are three paragraphs of text about the Clutter family, and what's notable is that it's all about their lives, and the fact that they are murdered is only mentioned in the last sentence, and Truman Capote is mentioned at all."
More articles