More articles Friday 17 August 2018 9:18pm
The More Honest We Are About Death, The Kinder We Are, According to Actor Greg Wise.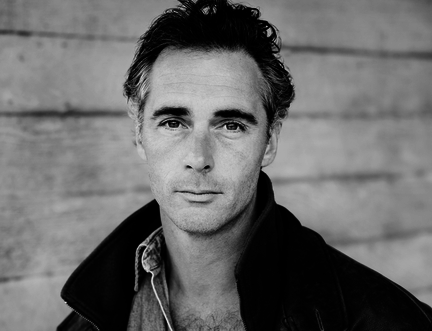 Download PDF
Western culture has completely the wrong attitude to death and grief, according to the actor, writer and producer Greg Wise. "We have the idea that if we don't talk about death and we don't talk about grief, we are being kind. In fact we're being cruel. The more honest we are, the kinder we are; the more we obfuscate, the crueller we are."
The acclaimed actor, whose recent roles include Lord Mountbatten in The Crown, was speaking today at the Edinburgh International Book Festival about his new book, Not That Kind of Love. The book collates a blog initially begun by his sister, Claire, to record her experience of cancer, and was subsequently completed by Wise while he cared for her during the last few months of her life.
"It's one of the things that I've become quite passionate about; we have to understand that we're all inexorably heading to death. But remember it is life until the last breath. It's all about life, and the sharing of that life with those who love us, and the honesty of the conversation, if we are able to have it—that is an act of love."
Calling the time he spent with her "an absolutely intense privilege", Wise explained that it was through the blog that he discovered a real infinity with writing.
"One of the more extraordinary things, that I discovered about myself, is that I have a relationship with the written word," he said. "I had always had that from the other side as an actor – someone else had done the work, and I just had to imbue their words with my emotion, my life story, to bring it to the character – but looking at it from the other way round, it was incredibly powerful.
"I know we're all here at a book festival; we are obviously all lovers of words, but I cannot over-stress the awe I felt at being able to write physically and hopefully honestly and truthfully about a situation that was fantastically traumatic, but an absolutely intense privilege."
It was almost two years after Claire's death that Wise was approached by an editor and literary agent who believed the blog should be turned into a book.
"I dragged it all off the website and put it in a Word document," Wise explained. "Luckily we had quite a few publishers who were interested in it. I went to meet them all, but rather than me talking about it, I wanted to listen to what they wanted.
"The most important thing about the blog was, if it became a book, that it could not be edited. This was written as a real-time document. You never knew what was going to happen that afternoon, tomorrow morning, the next week; and if we had come in and started to edit it, we would destroy all of that."
More articles