More articles Friday 21 August 2015 8:00am
The Social Revolution of Reading and Education in Colombia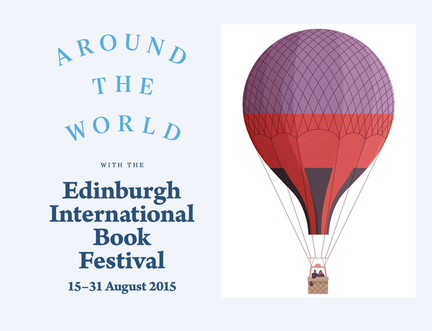 Download PDF
THE story of how beautiful libraries and schools have been built in the poorest communities of Colombia to help social transformation, was brought to the Edinburgh International Book Festival by the revolutionary politician, Sergio Fajardo.
Fajardo, the Governor of Antioquia in Columbia, told how he and a group of like-minded activists placed learning and literacy at the heart of a social reform programme to help improve lives and bring hope to millions across the poverty-hit South American country. Starting out as a mathematician and journalist, Fajardo, 59, entered politics to pursue a progressive plan focused on communities blighted by crime, drugs, corruption and inequality.
He said: "We knew three things: what is the power of violent people? Fear. When you are a fearful person you lose your dignity, and dignity was a key concept in the way we built our project. Associated with inequality are needs and frustrations, people say 'I belong to this society, but there's not path for me here, so that's when illegality becomes an alternative. The best way to describe the illegality is that the end justifies the means."
In 2003, Fajardo was elected mayor of Medellin, Antioquia's capital, a city with a population of more than 2 million, and used his massive electoral majority to put the idea into practice, raising libraries and insisting that "our most beautiful buildings must be in our poorest areas". "When you have violence as a permanent feature of your daily life, you are fragmented, you don't live, you don't live you survive, there's no citizenship," he explained. "So we knew that we had bring everyone together so that we could rebuild communities.
"The new public spaces were created so that people could get together and connect, and those new places had to be the most beautiful buildings, it's about dignity. It's not just an architectural project, it's a political project that has a physical expression and it goes along with what we're talking about changing our society."
In 2012, Fajardo was elected governor of the state, giving him responsibility for a population of more than six million people of various ethnicities, stretched across a geographically-diverse region of 62,000 square kilometres. Since then he has rolled out the Medellin project to all parts of the state, planting libraries and community schools in remote jungle villages, sometimes on the ruins where its previous school stood.
"We know that we have to go through all these places to bring what we want as a society," Fajardo explained. "Though the number of people who attend some of the schools might be negligible given the size of the state, the message gets around and it's very powerful. We're saying studying is worthwhile. People get out of school quickly because they have no hope. So one of our messages is you have to stay in school, because school is going to be one of the best places you can be."
One of the key parts of raising of new schools and libraries for communities, he said, was involving the local population directly in the project: running competitions so that villages competed for the privilege of hosting them, asking them to propose the siting and the design of the building, and show how they intended to provide financial support for the facility. "From day zero, the community was involved, they were empowered," Fajardo said. "For the first time in their lives they were dreaming about something together. It wasn't given by the governor, saying there you are, poor people."
He said that ultimately the aim was about giving hope and aspiration. "It's about saying 'something extraordinary is going to happen here, we can do it. We can have all these things that we never dreamed about."
This event was presented in partnership with Theatrum Mundi.
- ends -
More articles