More articles Tuesday 17 July 2012 1:00pm
True price of profit and morality of markets to be debated at Edinburgh International Book Festival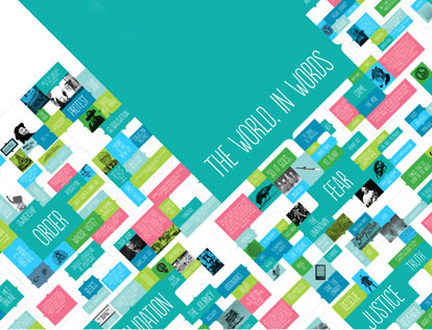 Download PDF
Nobel Prize winning economist, Joseph Stiglitz, and world leading authority on justice, Michael Sandel, will appear at the Edinburgh International Book Festival next month in a series of events that question, scrutinise and expose the flaws in our current economic system.
Prof Stiglitz will launch his latest book at the Festival, The Price of Inequality, calling for a dramatic reversal of wealth from the richest 1% of the world's population predicting turmoil for the West if global inequality is allowed to continue.
After teaching Harvard's most popular course on justice, and following a critically acclaimed book of the same name, Michael Sandel will visit Charlotte Square Gardens to provoke debate about the moral limit of markets. In What Money Can't Buy, Sandel asks what is the proper role of markets, and questions how we can protect the moral and civic goods that markets do not honour and money cannot buy?
The Book Festival which runs this year from 11-27 August, will also welcome Charles Ferguson, director of the Oscar winning documentary Inside Job, who will talk about his book on the global financial crisis, as well as Stuart Sim whose book Addicted to Profit, calls for a radical rethink of modern business and banking practices.
Head of Emerging Markets at Morgan Stanley, Ruchir Sharma has first hand experience of economies across the world. In his provocative new book, Breakout Nations, Sharma argues that the time-honoured method of watching 'global trends' to forecast growth will no longer work. Yet, Daniel Frankin, Executive Editor at the Economist, has painted a picture of the world in 2050 by examining recent global shifts in his book Megachange.
Long time China watcher Jonathon Fenby will team up with Dilip Hiro to analyse the bumpy road ahead for East Asian economies and The Economist's former Iran correspondent, Christopher de Bellaigue will look at the tricky relationship between wealth, oil and power in the Middle East.
More articles