More articles Wednesday 26 August 2020 6:45pm
"Women are the strength of Glasgow" Douglas Stuart discusses his Booker Longlisted Debut Novel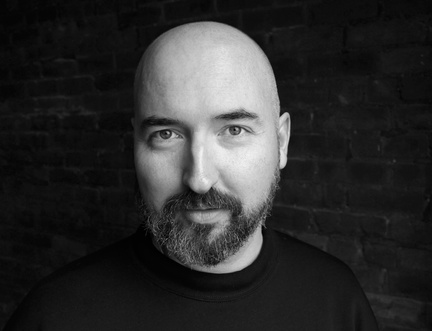 Download PDF
Douglas Stuart, the Glasgow born author of Shuggie Bain, recently longlisted for the 2020 Booker Prize, was in conversation with Damian Barr this evening at the Edinburgh International Book Festival Online. Shuggie Bain, which was 10 years in the writing, tells the story of a young boy growing up in Sighthill in 1980's Glasgow with an alcoholic mother, and while Stuart stressed that the book was fiction, he admitted that he had drawn on a lot of his own memories and experiences.
"I was raised by women, in a universe of only women. As the son of a single mother who was suffering from addition, my entire universe was other single women, or women who had come through AA and offered a support network to my own mother," he said. "Woman are the strength of Glasgow. I was exposed to really wonderful vignettes all through my childhood, of compassion, bravery and fairly horrific things. A lot of it's about a solidarity, a sisterhood but growing up there were also roaring fights in the street between women. That's the tapestry of Glasgow."
Stuart described the book as a portrait of a time when the working class were struggling under 33% unemployment, families were falling apart and addiction was spreading across the city. He himself had always wanted to be a writer, but as a boy found High School hard, and felt English was an academic subject, and he was never going to go down that route. He chose textile design – the intersection of art and manufacturing - and eventually moved to New York to work in the fashion industry.
When writing Shuggie Bain, Stuart wanted to create as immersive an experience as possible for the reader, showing them a glimpse into a world that they themselves might not be part of, or have access to. "I didn't want it to feel like people could come in and gawp at these people that I love, this world that I love. I wanted it to be an extended stay. I wanted it to be as immersive as possible." He said.
Asked why he chose to write a novel rather than a memoir, he explained that it enabled him to process his childhood, and to turn something quite traumatic into art. It helped him understand and clarify things. "I understand poverty, I understand homophobia, I understand the pain of growing up with a mother with addiction" he said, but when he started to write "The characters moved into the centre of the book and pushed my experience to the side. It dwarfs my own experience."
Stuart thought he was writing a very time and place specific story, and was heartened, and disheartened to find that it resonated with readers across the USA and UK. "It's a universal story, so many kids, so many mothers, so many people living in poverty."
This event was supported by the British Council. The Edinburgh International Book Festival continues until Monday 31 August, and all events can be watched free of charge through the Book Festival's website edbookfest.co.uk.
More articles