A unique free book sent to you via WhatsApp over ten days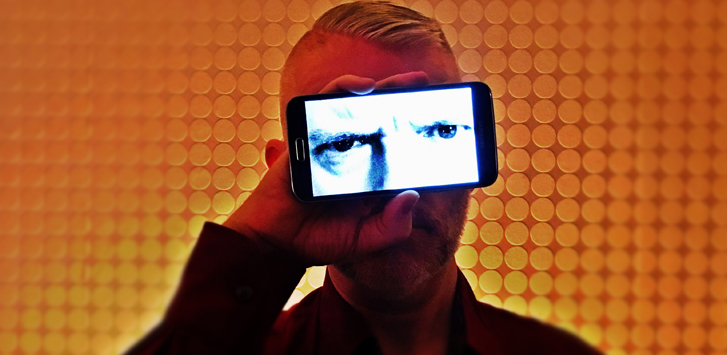 In 2018, the Book Festival presents its first ever digital event, in partnership with Fire Exit Theatre Company. The Right Kind of Chaos is a unique free book where readers receive a series of strange, unsettling messages via the text messaging service WhatsApp over a ten day period.
Sign up is FREE and easy: simply text SUBSCRIBE to 07411 228363 on WhatsApp.
The story takes place in a post-truth realm of fake news, bots, the rise of totalitarianism, the demise of democracy, and that f*cking smiley emoji...
Ant is a mysterious political strategist who claims to be an old friend of yours. He is sending you guidelines on how to survive the upcoming downfall of democracy. Under his dark orders you won't just survive, you'll thrive.
The Right Kind of Chaos is written by renowned playwright David Leddy, described as a 'Fringe institution' (Independent), 'theatrical maverick' (Guardian), 'iconoclast' (List) and 'genius' (Scotsman).
---
Sign up for FREE to read The Right Kind of Chaos over 10 days:
Text SUBSCRIBE to 07411 228363 on Whatsapp by 2 September 2018.
---
David Leddy discusses The Right Kind of Chaos project in Freedom Debate: Life Online on Saturday 11 August at 7.30pm. You can click the event link below for more information and to buy tickets.
No events matched your search. Please amend your search criteria and try again.