Alan Johnson
Wed 21 Aug 15:15 - 16:15
The New York Times Main Theatre
£ What you can
Pay what you can for this event: choose your own ticket price on the booking form.
Sold Out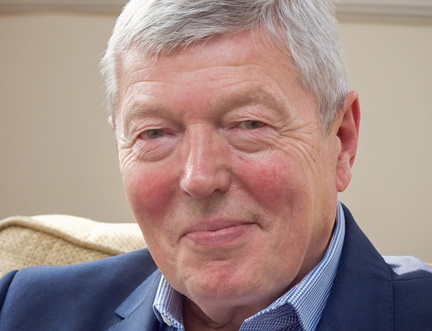 Music was my First Love
If today's politicians make you miserable, Alan Johnson may be the antidote. The former Labour Home Secretary has written a series of witty memoirs, and he's regularly regaled Book Festival audiences with colourful tales of life beyond Westminster. In My Life is another hit, this time focusing on Johnson's love of music – from Dylan to Donegan, Bowie to the Beatles. Hear how their tunes have shaped him as he talks to writer, social historian and music fan Daniel Gray.
We invite you to Pay What You Can for this event. You may choose to pay an amount between £0 and £25 for your ticket, taking into consideration what you can reasonably afford to spend. This pricing has been introduced to help make the Book Festival accessible to those with limited means. If you are able to pay more for your ticket, you will help support our efforts to provide financial flexibility to those who most need it.
This event is currently sold out. Please check for returns nearer the time.