Anthony Anaxagorou & Nadine Aisha Jassat
Fri 23 Aug 19:00 - 20:00
Baillie Gifford Corner Theatre
£ What you can
Pay what you can for this event: choose your own ticket price on the booking form.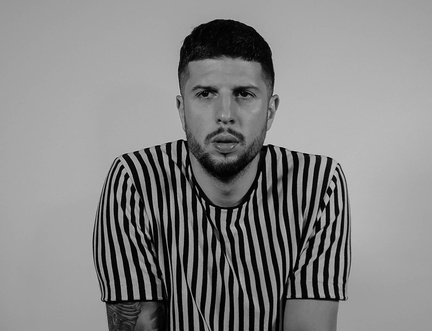 'Walls turned sideways are bridges'
Anthony Anaxagorou was part of the team behind an unforgettable Out-Spoken Press takeover in our 2018 Unbound programme. Today he launches After the Formalities, a sharp examination of class, race and masculinity. He's joined by Nadine Aisha Jassat, a new star in Scotland whose powerful poems address gender-based violence and the bonds between women. Her debut collection Let Me Tell You This is a force to be reckoned with.
We invite you to Pay What You Can for this event. You may choose to pay an amount between £0 and £25 for your ticket, taking into consideration what you can reasonably afford to spend. This pricing has been introduced to help make the Book Festival accessible to those with limited means. If you are able to pay more for your ticket, you will help support our efforts to provide financial flexibility to those who most need it.