The TL Dallas Event
Are You Sitting Comfortably?
Mon 13 Aug 10:00 - 10:30
Baillie Gifford Story Box
FREE: Book in advance
Sold Out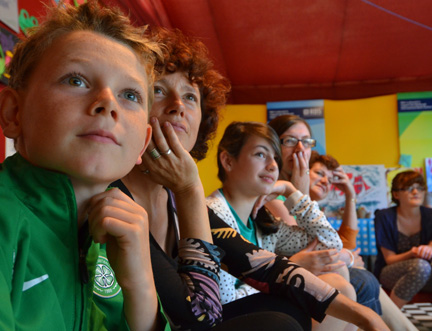 Sponsored by

A learning disability friendly event. Join Ailie Finlay from Flotsam and Jetsam for a magical half hour of storytelling, poetry, song and rhyme. This sensory event is suitable for all ages, including those with additional support needs.
This event is currently sold out. Please check for returns nearer the time.