Blake Morrison & John Niven: Brothers and Sisters 
Wed 23 Aug 13:30 - 14:30
Baillie Gifford Sculpture Court
Attend in person
Baillie Gifford Sculpture Court
£15.50 [concessions £13.50/£10.50]
Watch online
Sorry, this event is no longer available to watch.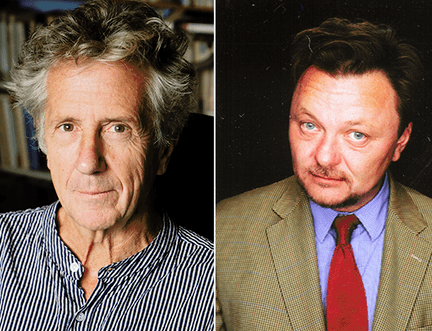 Two bestselling authors join us to talk through powerful new memoirs about siblings, secrets, addiction, and grief: Blake Morrison discusses Two Sisters, the story of Morrison's sister and half-sister, and their struggles with addiction. He's in conversation with John Niven, whose O Brother is a blackly comic and heart-breaking examination of the impact of suicide on a family.
Chaired by Jackie McGlone.
---