Brian Bilston & Martin Rowson
Sun 18 Aug 14:00 - 15:00
Spark Theatre on George Street
£12.00,
£10.00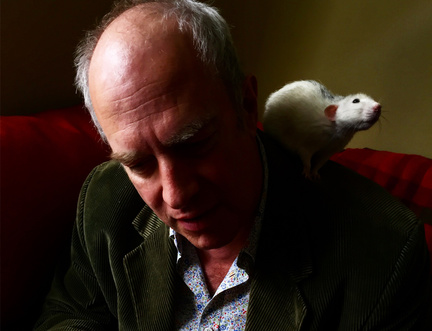 Poems from the frontline
Martin Rowson, the Guardian's political cartoonist, has authored over thirty books. His most recent, debut poetry collection Pastrami Faced Racist and Other Verses, is as scabrous and inventive as his cartoons. Brian Bilston discusses his poetry collection You Took the Last Bus Home, and introduces his stunningly original new novel Diary of a Somebody, part love story, part murder mystery, part hilarious description of a wasted life, and interspersed with some of the funniest poems about the mundane and the profound. Bilston has been dubbed 'Twitter's Poet Laureate' with thousands enjoying his work on a daily basis. With Britain at war over austerity, Brexit and the environment, this special event pairs two top-notch poets writing from the frontline, in a conversation with spoken word artist Luke Wright.
Part of our Babble On - Spoken Word series of events.