Celebrating Hamish Henderson
Wed 14 Aug 18:00 - 19:30
The Spiegeltent
£ What you can
Pay what you can for this event: choose your own ticket price on the booking form.
Sold Out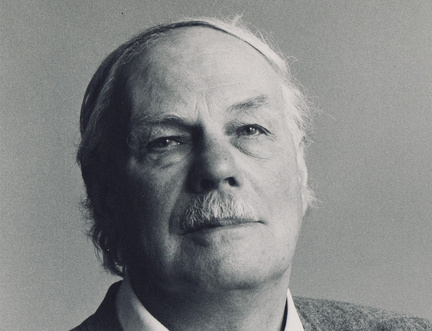 Hamish Matters
Celebrate the centenary of international icon Hamish Henderson's birth through his words and music, performed by a specially assembled collection of renowned singers and musicians. The Darg, an anthology of poetry inspired by Henderson and his many causes, is being launched at the Festival by The Poets' Republic Press. Join musicians Steve Byrne, Hamish and Iain McGregor, Aileen Ogilvie, Pipe Major Callum Douglas, and poets including Hugh McMillan, Stuart Paterson, Magi Gibson, Neil Young and Marcas Mac An Tuairneir. Hosted by poet Jim Mackintosh.
We invite you to Pay What You Can for this event. You may choose to pay an amount between £0 and £25 for your ticket, taking into consideration what you can reasonably afford to spend. This pricing has been introduced to help make the Book Festival accessible to those with limited means. If you are able to pay more for your ticket, you will help support our efforts to provide financial flexibility to those who most need it.
Part of our Playing with Books series of events.
This event is currently sold out. Please check for returns nearer the time.