Chris Leslie & Johnny Rodger
Sat 12 Aug 4:30pm - 5:30pm
Bosco Theatre (George Street)
£12.00,
£10.00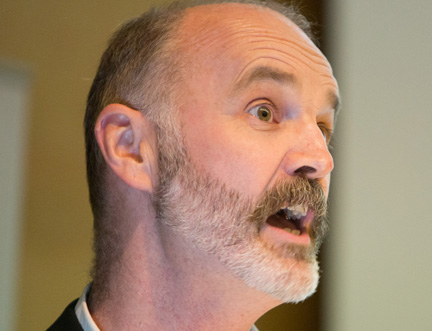 Reaching the Heights
When a major city undergoes regeneration, there are always some cons among the obvious pros. In Disappearing Glasgow, artist and photographer Chris Leslie and Professor of Architecture Johnny Rodger present a joint project exploring how Glasgow's communities were affected by a post-war modernist experiment which destroyed slums in favour of vast tower block estates. The pair discuss why this high-rise revolution was doomed to failure.
Part of our Writing the City series of events.