Claire-Louise Bennett: Imagining a Writer
Sat 28 Aug 14:30 - 15:30
Baillie Gifford Theatre (in West Court)
Watch online
Sorry, this event is no longer available to watch.
Attend in person
Baillie Gifford Theatre (in West Court)
£14.00 [£12.00]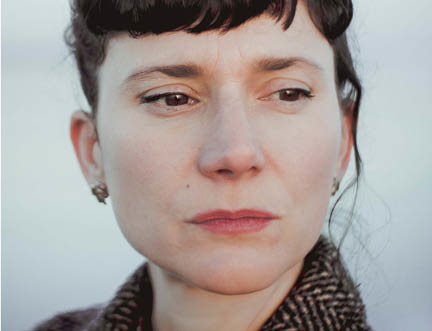 When Claire-Louise Bennett's first book was published in 2016, fellow author Colum McCann described it as 'entirely unique… quiet and luxurious all at once'. It was hailed by critics as 'a truly stunning debut' and 'one of those books so odd and vivid that they make your own life feel strangely remote'. Playful, lyrical, elliptical and clever, sitting somewhere between a novel and a book of short stories – Pond is without question the work of a singular literary talent. It is a moment of great excitement then, that Bennett's second book, Checkout 19, is published this summer. Checkout 19 is a thrillingly intelligent delight, exploring one woman's journey to becoming a writer. It fuses lived experience with flights of fantasy in a succession of gloriously intimate, revelatory chapters. Written in a voice which is charming, disarming, yet at the same time sharp as a tack, this is a book whose author has a devastatingly sure touch. We are thrilled to welcome Claire-Louise Bennett today to discuss her new novel in a conversation with fellow novelist Elaine Feeney.
This is a live event, with an author Q&A. If buying a ticket to watch the event in-person, the authors and participants in this event will take part remotely from wherever they are in the world; you'll watch them on a large screen in the venue.
Categories: Fiction, Women/Feminism, Words/Reading, Writing/Publishing
---