THE INTERNATIONAL BOOKER PRIZE EVENT
Close Read: Daniel Hahn on International Booker Prize Winner
Fri 25 Aug 12:15 - 13:45
Castle View Studio
Changed
Daniel Hahn is no longer able to appear in this event and it will go ahead with Camilla Grudova.
Attend in person
Castle View Studio
£16.00 [concessions £14.00]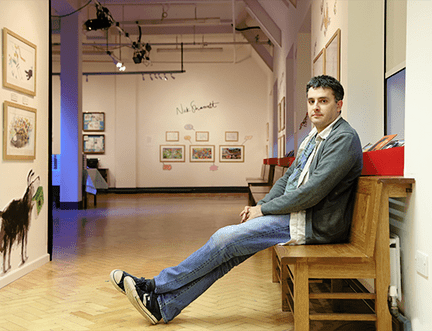 As a shortlisted translator himself as well as a former judge, Daniel Hahn has seen both sides of the world of the International Booker Prize. With so much experience both as a reader and as a writer, he certainly knows how to spot the qualities that make a literary prize-winner. Join him today for a constructively-critical dive into this year's International Booker Prize winner, Time Shelter by Georgi Gospodinov and his translator Angela Rodel.
Categories: Fiction, Language/Translation, Words/Reading, World Voices
---