Cooking and Drawing up a Storm with Julia Donaldson, Lydia Monks & Sara Ogilvie
Sat 29 Aug 10:00 - 10:50
Baillie Gifford Children's Theatre Online
Free, online
LD

(Learning Disability Friendly Event)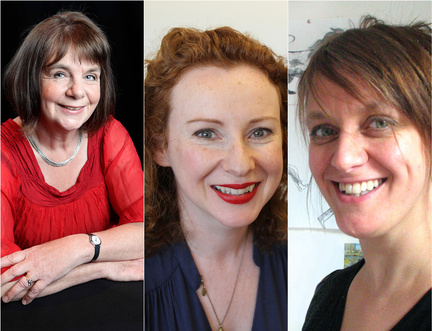 Families & 4+
You are invited to a performance of The Cook and the King with bestselling children's author Julia Donaldson, where a very hungry king is struggling to find the perfect chef. In the second bumper Book Festival event with The Gruffalo author, Julia is joined by a fabulous bunch of talented illustrators.
Lydia Monks, illustrator of What the Ladybird Heard series, will show you how to draw Hefty Hugh, Lanky Len and some of the sea creatures the Ladybird encounters in What the Ladybird Heard at the Seaside. Later there's another chance to get your pens out when illustrator Sara Ogilvie shows you how to draw book-loving Nell from The Detective Dog. And if that's not enough, there's singing from A Squash and a Squeeze and poetry from Crazy Mayonnaisy Mum. At the end, you can settle down for The Smeds and The Smoos storytelling.
This is a pre-recorded event.
This event is accompanied by resource created by storyteller Ailie Finlay showing parents and carers how to create a sensory story so that those with learning disabilities can join in with Julia's wonderful performance of A Squash and a Squeeze. Find the resource on our Learning site: learning.edbookfest.co.uk


Part of our Drawing Stories festival theme.