Free Daily Event Screenings in the Courtyard
A selection of Book Festival events are live-streamed onto our large outdoor screen in the leafy courtyard of Edinburgh College of Art every day during the Festival.
Also, some famous children's book characters make an appearance in the Courtyard such as The Gruffalo, Pip and Posy and Elmer - find details in the event listings or click to see the list here.
And look out for two great free shows on the outdoor stage in the Courtyard on Saturday 27 August: Sprog Rock and Mama G. Just drop in - there's no need to book a ticket.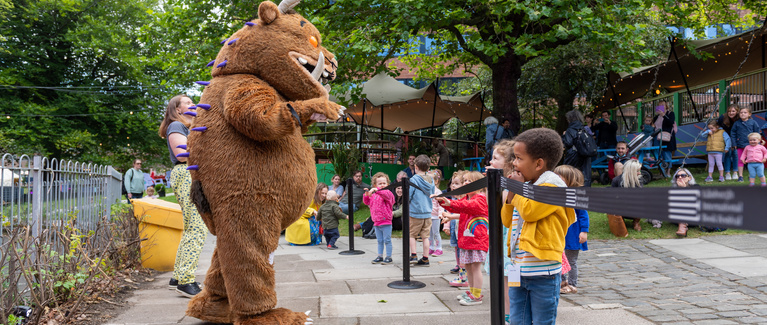 Find Events
Latest News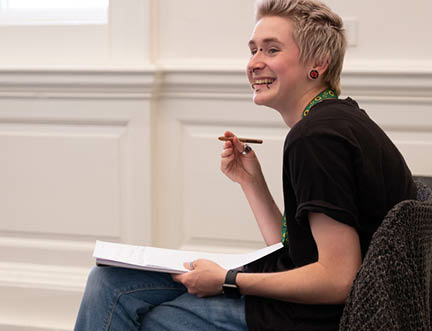 Announcing our Communities Programme and Citizen events this August