Supported by Scottish Mortgage Investment Trust
David Eagleman: A Mind-Blowing Future
Mon 24 Aug 20:30 - 21:30
The New York Times Main Theatre Online
Free, online
BSL

Event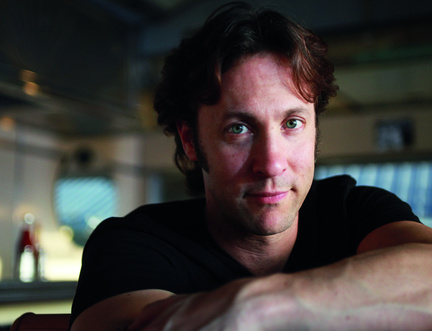 Sponsored by

Sensory loss, reduced mobility, trauma — these represent just a sliver of the profound physical challenges we are forced to confront over the course of our ever-increasing lifetimes. But what if we already had the most powerful tool imaginable for overcoming them in our possession?
Well, according to Dr David Eagleman, we do: our malleable, resilient, brilliant brains. In Livewired: The Inside Story of the Ever-Changing Brain, the Stanford neuroscientist and New York Times bestselling author takes us inside our remarkable minds, breaking down the cutting-edge research that has seen once far-fetched ideas pulled within reach.
From synaesthesia to wearable neurotech devices, in this dynamic conversation Eagleman shares a collection of the most eyebrow-raising case studies from a fascinating career, and awakens us to the vast potential lying dormant behind our very eyes. Chaired by Jenny Niven.
This is a live event, with an author Q&A.
Part of our Ideas for Our Times: The Scottish Mortgage Investment Trust Event Series festival theme.