Dean Atta & Juno Dawson: Love in Scotland
Age 14+
Sat 27 Aug 13:30 - 14:30
Baillie Gifford West Court
Watch online
Pay what you can to watch online. Available live, then on-demand until 23:59 on Friday 30 September.
Attend in person
Baillie Gifford West Court
£5.00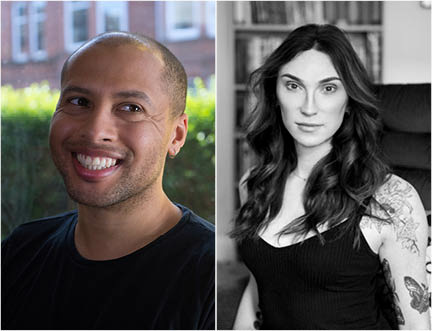 Come and hear from two of the greatest writers for young adults as they talk about their new novels, both love stories in their own way and both based in Scotland. In Stay Another Day, Juno Dawson weaves three siblings' experiences over one Christmas holiday in Edinburgh together. In Only on the Weekends Dean Atta presents a queer love story in verse set in Glasgow. Chaired by author Jodie Lancet-Grant.
Categories: Fiction, Gender/Sexuality, LGBTQI+, Scottish Fiction, Young Adults
---