Devi Sridhar: A Very Political Pandemic 
Fri 27 Aug 11:30 - 12:30
The New York Times Theatre (in Sculpture Court)
BSL Interpreted
Watch online
Sorry, this event is no longer available to watch.
Attend in person
The New York Times Theatre (in Sculpture Court)
£14.00 [£12.00]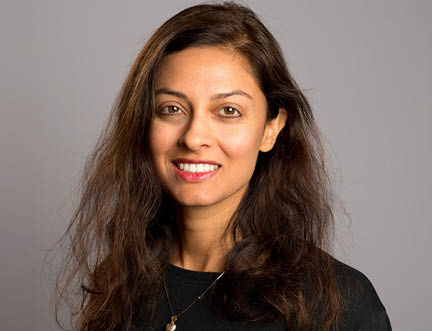 On 12 March 2020, Boris Johnson said that his government had 'a clear plan that we are now working through' to curb the spread of Covid-19, but what he laid out left Devi Sridhar baffled. As Professor of Global Public Health at the University of Edinburgh's Medical School and author of Preventable: The Politics of Pandemics and How to Stop the Next One (out in 2022), it was clear to Sridhar that the government's plans were flawed and the consequences would be devastating. There was little transparency, and Sridhar and her colleagues were left to piece together information between themselves and journalists. Eighteen months on, more than 120,000 people have died in the UK, while over 3.5 million people have died worldwide. With new waves taking hold and vaccine supply not equally available, Professor Sridhar – a key member of the Scottish Government's Covid-19 Advisory Group – presents a special discussion about how political decisions led to differing government responses. What did politicians get right – and wrong – and what can we do to prepare for the next pandemic? This event is being recorded for BBC Radio Scotland.
This is a live event with an author Q&A. Authors and participants will be on stage, in the venue.
Categories: Health/Wellbeing, Politics, Science/Medicine, World Affairs
---